There's only one

good thing

about a delay
You can get up to €600 in compensation



Overbooked Flight Compensation
An overbooked flight is one of the most frustrating things that can happen when you are travelling. Fortunately, EU air passengers are protected and could have the right to up to €600 in overbooked flight compensation.
Getting bumped from a flight is probably the most common instance of denied boarding. Under EU Regulation 261/2004 (EC261), passengers are entitled to receive compensation for such flight disruptions, whenever they result from the airline's actions.
Unfortunately, being entitled to flight compensation is not the same as claiming it. Receiving your money can often turn into a difficult and time-consuming process. In addition to an in-depth knowledge of EU rules, it requires an understanding of how to apply them and an endless communication with the airline.
SkyRefund can help you claim. Once you submit your flight details, you are done. Our claims team will take it from there and take all of the necessary legal steps to ensure that you receive your overbooking compensation.  We partner with a leading transportation law firm and we are even ready to take your case to court, if required.
 
What is more, we work according to a "No Win, No Fee" principle. If we claim your compensation, we would charge a fee of 25% (VAT included) from the amount sent from the airline. But if you don't get paid, you wouldn't owe us anything.
What is an overbooked flight?
An overbooked flight is one where the airline has sold more seats than they are available on their aircraft. But why does it happen?
Often times, not all passengers who have purchased a ticket show up at the gate. As a result, the flight ends up with a few empty seats. From the airlines' point of view, this would be a missed opportunity to make additional profit.
If a passenger is a no-show for a flight, the airline is not required to refund them for the price of their ticket. So if they can re-sell their seat to someone else, they would collect twice the revenue for the same seat!
As a result, to maximize their profits, airlines began selling out tickets to more passengers than they can fit. When the air carrier's mathematics work right no one should be affected by the overbooking. But when they go wrong, some passengers would be denied boarding because the flight is overbooked.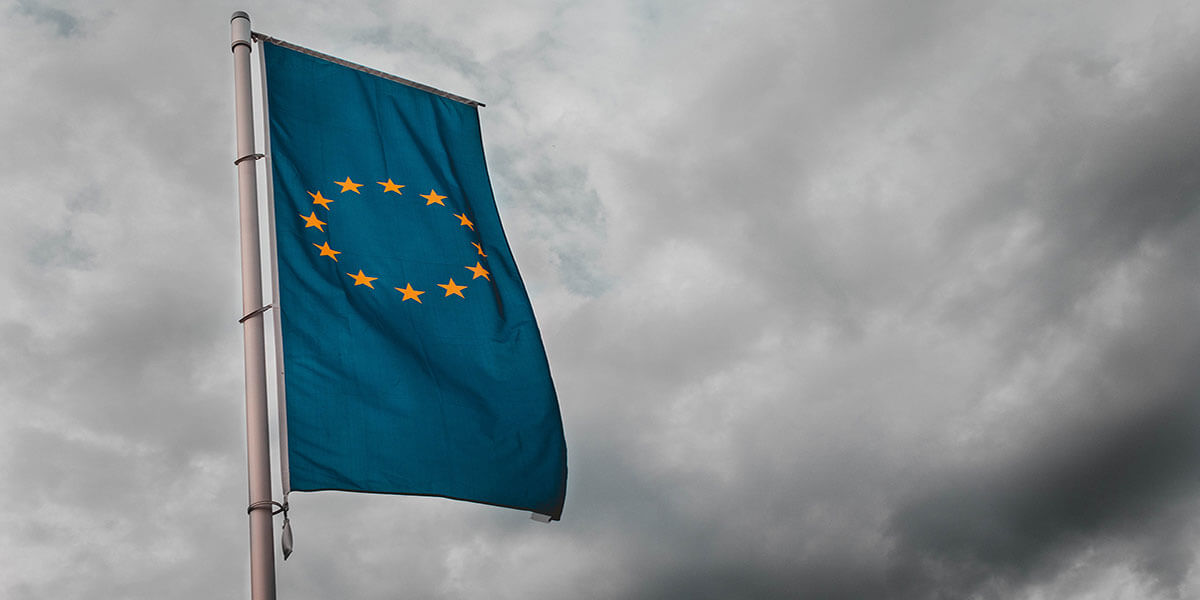 EC261: What flights are eligible for overbooking compensation?
According to EU Regulation 261/2004, to claim flight compensation for denied boarding, your flight needs to meet a few important conditions:
Your flight departed from an EU airport or it was operated by an EU airline





EC261 applies across all member-states of the European Union. Therefore, all airlines, regardless of their nationality, are required to follow its provisions, when their flights depart from the EU. 




In addition, EU rules for overbooked flight compensation apply to all flights operated by an EU airline, regardless of their departure location. For example, if you flew from Charlotte, USA to Munich, Germany aboard a Lufthansa service, EC261 would apply all the same. If the flight is operated by American Airlines instead, you would not be covered by EU rules. However US regulations on overbooking may apply (see below).





The airline could not have prevented the disruption.





This requirement is fulfilled automatically as overbooking is always а choice made by the airline. Passengers' actions or the presence of extraordinary circumstances would rarely, if ever, come into play with involuntary bumping.





If, on the other hand, you could not board the flight because you arrived at the gate late (missing a flight due a delay/cancellation is an exception) or you lacked the required documentation, the airline has the right to deny you boarding. In these cases, the air carrier would have no obligation to pay compensation.





You did not give up your seat voluntarily.





In order to be entitled to compensation for an overbooked flight, it is not enough to simply be a passenger on such a flight. The only circumstance in which passengers would be entitled to claim would be when they are involuntarily bumped from a flight.





Before refusing boarding to any passengers, the airline will likely call for volunteers, who would be willing to give up their seat in exchange for benefits. These benefits may include food or travel vouchers, accommodation, points and more.

 

However

, if you accept the offer you would not be entitled to compensation

. Therefore, before deciding whether to give up your place or not, we would advise that you compare the benefits of each choice. When weighing up your choice, it is important to remember that EU flight compensation begins at €250 and the airline's offer would have to be very good to match that. In addition, your passenger rights also entitle you to food, refreshments and accommodation until your replacement flight departs.





But don't worry. Whatever you choose, you will receive a replacement flight from the airline. But if you are desperate to reach your next destination as soon as possible, we would recommend that you do not give up your seat. After all, even in these circumstances you have a good chance of narrowly avoiding the disruption. If you are not among the few unlucky passengers, you would reach your final destination on time.
How much compensation can I claim for my overbooked flight?
According to EU Regulation 261/2004 passengers who have been bumped from flights can receive overbooking compensation of up to €600. The appropriate amount will depend on the distance of their trips. The following refund amounts also apply for a few other flight disruptions, including for cancellation or flight delay compensation .
If the distance of your flight does not exceed 1,500 km, you could be entitled to €250 in financial compensation for your overbooked flight. This amount will increase with the journey's distance and air passengers can claim €400 for flights that span between 1,500 and 3,500 km. Finally, if the flight distance exceeds 3,500 km, EU rules require airlines to pay compensation of up to €600.
For flights that begin and end at EU airports, passengers cannot claim more than €400, even if their flight was longer than 3,500 km. For example, if you flew from Tenerife, Canary Islands to Bucharest, the total distance of your journey would be 4,140 km. However, since both airports are within the bounds of the European Union, the maximum compensation you could claim would be €400. While both of these destinations are worth the trip, within the EU flights of such distances are very rare and passengers would rarely have reason to feel harmed by this restriction.
How to determine the length of my flight?
The length of your trip is determined through the great circle method i.e. the shortest distance between your starting point and your end destination.
This is especially important for cases in which due to an overbooked flight, you miss a connecting flight at your intermediate stop.
For example, imagine you are flying from Edinburgh, Scotland to Sofia, Bulgaria through Istanbul. Sofia lies closer to your starting point. However, the distance of your trip will be determined by taking into account only the shortest distance between your starting point and your final destination. Your detour through Istanbul will add an additional 900 km to the distance you have travelled, but they will not count towards calculating the amount of your compensation from the airline. 
On the bright side, however, how much you can claim for your overbooked flight will depend on the total journey distance, not just the length of the disrupted flight. In other words, if you were bumped from a flight of less than 1,500 km which is part of a journey of more than 3,500 km, your compensation will amount to €600!
Overbooked Flights: Additional Rights
In addition to overbooked flight compensation, if you have been denied boarding due to the airline's overbooking, you entitled to choose between either:
A replacement flight at your convenience. You can choose to take a seat on the next available flight or at a later time.

A full refund of the price you paid for your ticket and a flight back to your original point of departure in the case of connecting flights.
Your right to compensation for your overbooked flight is independent of your choice. Whichever one you choose, you could claim up to €600 for your disruption.
In addition, under EC 261, passengers are also entitled to care. According to EU rules, when a flight is overbooked, the airline is required to cover all necessary expenses that passengers may incur during their wait for an alternate flight. This includes all required expenditures for food and drinks.
Commonly, the airline will offer you a voucher for a fixed amount. However, EU Regulation 261 does not set a cap on the expenses that air carriers have to cover. This means that if your expenditures  go over the voucher's amount, the airline will be required to cover the difference.
If this is the case, remember to save your receipts. They are the only acceptable evidence of expense. Without them, you would likely not be able to receive a refund for your additional expenses.
In some cases, you will have to wait until the next day for a replacement or return flight. These instances tend to be particularly unpleasant when you are away from home. You would either have to spend the evening at the airport or book an expensive last-minute hotel room somewhere. This, fortunately, is a false choice.
Under the right to care, passengers who have suffered an overbooked flight should have their accommodation costs covered. This includes all transportation costs from the airport to the hotel and back.
Sometimes the airline's representatives may not inform you of your right to accommodation. If so, you can still spend the night at a hotel and be entitled to a refund. Simply make sure that you hold on to the receipts and the air carrier will have to pay you back.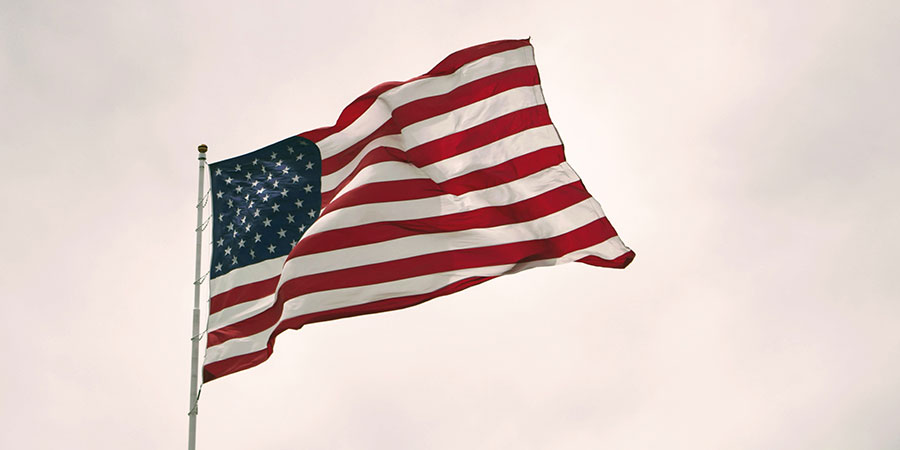 Overbooking Compensation in the USA 
Air travel tends to be less regulated in the US than in the EU and US air passenger rights are less inclusive. In addition, overbooking tends to happen more often with US air carriers. However, passengers on domestic or international US flights could be entitled to compensation in the event of an overbooked flight.
If after the airline representatives call for volunteers, the number of travellers still exceeds the number of seats on the plane, the airline will be required to bump some passengers. This would constitute involuntary bumping, which according to the US Department of Transportation (DOT) presents grounds for compensation. In fact, overbooking is the only instance of denied boarding that US passengers can claim for.
As in Europe, the airline is obliged to reroute the affected passengers to their final destinations. Importantly, the amount that passengers can receive for their missed flight is based on the delay duration of your alternate flight, not the trip distance. In addition whether the flight was domestic or not can also influence how much you can claim.
If you arrived at your final destination within 1 hour of your original scheduled arrival time, the airline will not owe you compensation.
If your alternative flight reached your final destination with a delay between one and two hours, your compensation will amount to 200% of your  one-way ticket fare. This amount is, however, capped at $675. For international flights, this is the claimable amount for delays between one and four hours.
Finally, if you arrived more than two hours late (four hours for international flights), you may be entitled to 400% of your ticket price. The maximum claimable amount would be $1,350.
In conclusion
While an overbooked flight may be immensely disruptive and frustrating, passengers would often be eligible for immediate bumped flight compensation. In the EU, affected travellers can claim up to €600!
At SkyRefund, we specialise in helping passengers claim. We make the entire procedure quick and intuitive. You can check if you are eligible by simply entering your flight details into our compensation calculator.