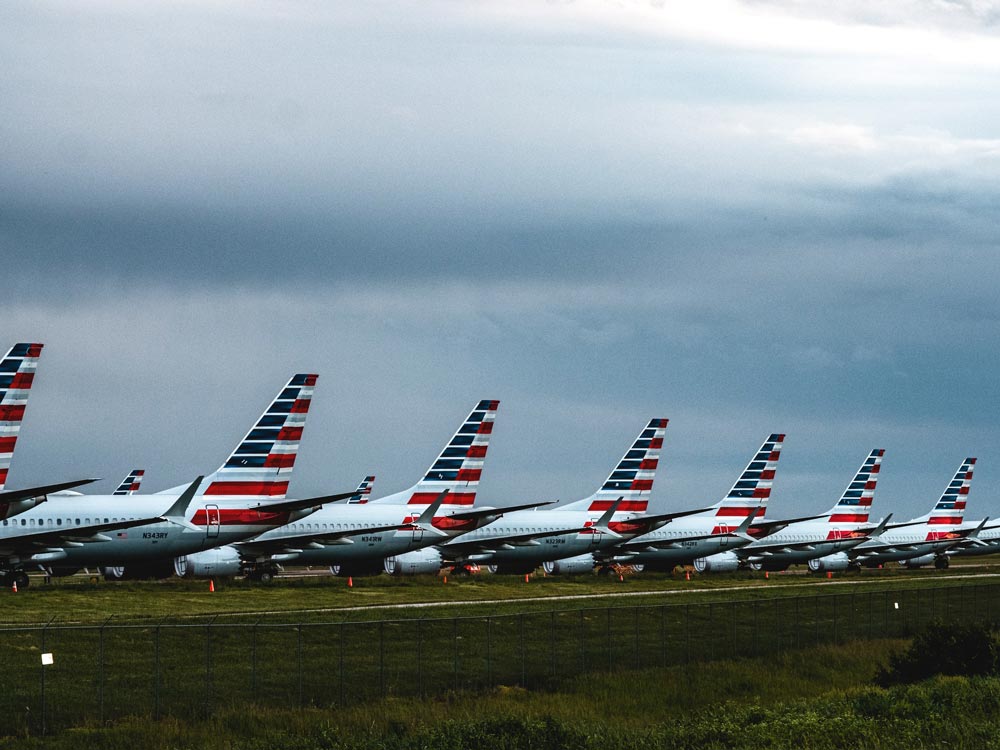 Will Rogers World Airport: location and destinations
The Will Rogers World Airport (OKC) is an airport in Oklahoma city, Oklahoma, US, used for both commercial and military flights. Since 1941, the airport has borne the name of the famous humorist, actor, cowboy, and social commentator Will Rogers. He is also thought to be the world's first "frequent flier" - he took practically every chance to board a plane.
History
WRA was first opened in 1911 and was originally named Oklahoma City Municipal Airfield. The US Air Force used the airport as a training facility during WWII. After the war the airport remained an important military base. However, civilians could also use it to fly to nearby states like New Mexico, Texas, and Colorado.
In 2001, thanks to Great Plains Airlines WRA became an important regional hub and continues to serve this role until today. 
The airport only has one terminal that has been expanded and renovated many times throughout the last decades.
Did you have a

delayed

flight in the last

3 years

?
Check your
compensation

for delayed flights for free!

---
Airlines and destinations
The following airlines fly from WRA: Alaska Airlines, Allegiant, American Airlines, Breeze, Delta, Frontier, Southwest and United. The top 3 domestic destinations last year were Dallas/Fort Worth in Texas, Denver in Colorado and Atlanta in Georgia.
WRA is the only airport whose designation contains the word "world" and ironically, there are no scheduled international flights from the Oklahoma airport. However, Oklahoma citizens and visitors can still fly to over 20 US states from there. Besides the already mentioned top 3, other popular routes are Houston (TX), Phoenix (AZ), and Las Vegas (NV).
Transportation to the airport
There is currently no public transportation that serves Will Rogers Airport so passengers need to rely on taxis, TNCs like Uber or Lyft, or shuttle services to get to Oklahoma city. 
Taxis do not have a fixed fare so you need to consult the price list that each cab has stuck on their window. You are not obliged to take the first taxi in line so you can choose the one that suits you best. 
Additionally, there are also two garages and a few parking places where you can leave your own vehicle.
Delays at Will Rogers Airport
Will Rogers Airport has had a generally low delay index for the past year: only 32% of the flights took off with a delay of 15 minutes or more. The average delay was 26 minutes.

However, some flights are much more severely delayed (or even worse, canceled) and passengers need to be prepared with all the necessary information in such cases. We at SkyRefund recommend taking the following steps: 
Gather evidence about the flight delay or cancellation: this could be a picture of the departure board, a message/e-mail from the airline, or an announcement at the airport; 

Make sure to keep your boarding pass and any other travel documents;

Contact the airline and inquire about the reasons behind the disruption to your flight;

Request the airline to provide you with meals and refreshments or to cover your expenses for anything you need to buy at the airport while you wait for your flight;

If any additional costs incur due to the flight delay/cancelation, keep all receipts as proof in order to ask the airline to refund you later;

The airline might offer you some vouchers or a deal that might waive your right to compensation, so we advise you to be cautious and to not sign anything before you read it carefully.  
Did you have a

delayed

flight in the last

3 years

?
Check your
compensation

for delayed flights for free!