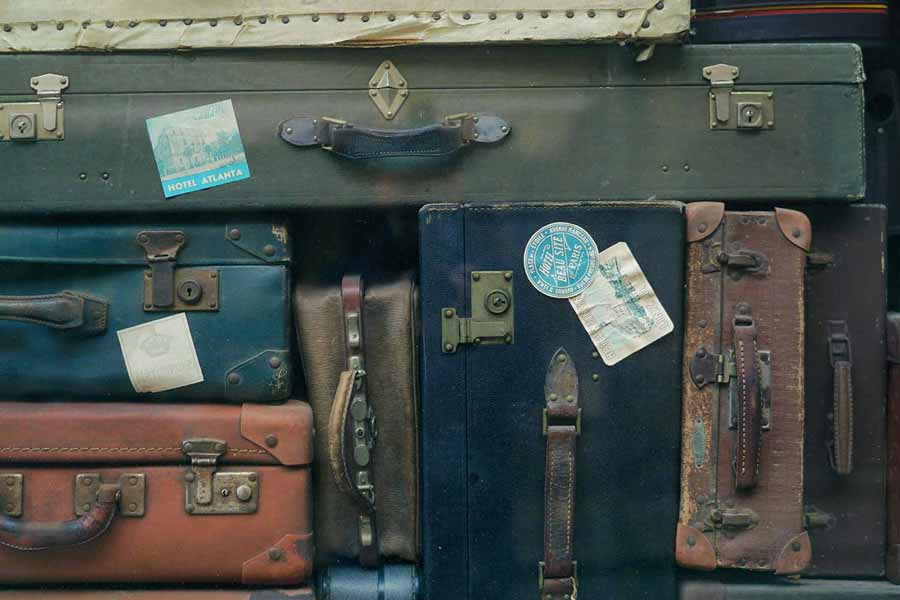 To arrive in a new city, halfway across the world only to learn that your luggage has been declared lost… That's one of the most frustrating things that can happen to you as a passenger. Having to rely only on your carry-on is never an exciting prospect.
Our first advice is not to panic. Lost luggage is a common problem for air passengers, and it is almost always a solvable one. Only 7% of all missing luggage ends up being truly lost, in which case you are owned lost luggage compensation. 
In most cases, it would be more appropriate to speak of a delayed bag rather than a lost one. We've put together a little guide that will help you stand up for your rights and get your bag back in no time.

Missing luggage? — 

Act quickly
The reason behind your missing suitcase can be really simple. When your luggage lands with you it may be offloaded to a different carousel instead of the designated one. Scan the other conveyor belts at baggage claim before taking any further steps.
However, If your luggage is delayed for more than what feels like a reasonable timeframe, don't leave the airport. Start asking questions to try and track your luggage - go to the terminal's baggage reclaim desk first.
If you are still unable to find your bag, speak to the local representative of your airline.
Remember to hold on to your boarding pass and present your booking reference number.
---
We help you get compensation for
delayed and cancelled flights

in the last

3 years.
Check your flight now. Get up to
€ 600

per passenger.
---
Connecting Flights?—Which airline should you approach?
The situation becomes slightly more complex when your luggage gets lost on a multi-leg trip which requires one or more connections with different airlines.
We would recommend to approach the carrier which operated your last flight. This airline would almost always have a representative at your final destination. In addition, the airline which served the last flight you boarded is responsible for delivering you and your luggage to your final destination.
Therefore, even if this airline was not the one initially responsible for your lost luggage, it is the one which needs to take all of the required steps to deliver it.
Fill out and submit your claim for lost luggage
Once you reach the airline's office, we recommend filling out a Property Irregularity Report (PIR) for your missing or late bags. It's not mandatory but will immensely simplify the process of getting your bag back or claiming lost luggage compensation.
Add as much detail as possible to your claim for delayed baggage, especially specifics about the outer appearance of your bag—size, colour, brand. Write down your home or accommodation address so that it can be shipped directly to you. In most cases, the timeframe of receiving your bag will vary from a few hours to a few days.

Claim lost luggage compensation
The PIR would ask you to list the belongings inside your bag and their respective value. In case your luggage is not found, you would be entitled to lost luggage compensation and its amount would depend on the value of your items.
This is why we recommend keeping with you a rough list of the possessions you packed in your checked-in luggage and their approximate costs. The airline has a time limit of 21 days to locate your luggage. If it doesn't, this list will help you receive lost luggage compensation.
Note that most airlines have a list of items whose value they won't cover - usually valuables such as jewellery, money and electronics.
This is why it's best to pack all of your valuable belongings into your carry-on luggage. This way you'll be less likely to lose something of real value to you.
While we are at it, make sure to check out our guide on what to pack in a carry-on for a better travel experience.

The

airline is required to assist you
On the whole, carriers try to be very accommodating when their passengers' luggage gets lost. They could offer to cover some of your additional expenses. Of course, they have to be reasonable but this almost always means that you can purchase essentials such as toiletries as well as a new change of clothes.
Make sure you ask the local airline representative about their specific policy regarding assistance.
In case your luggage is missing, your airline is mandated by the Montreal Convention to help you purchase a few essential items while you are deprived of your bags. This, however, usually applies only to the cases in which you are not returning home.
Lost luggage compensation: Deadlines matter
First, we should reiterate that it's best to file a claim for lost or damaged luggage as soon as possible. If this is not possible for you at the time, you could submit one later. However, make sure to pay attention to the time limits.
If your luggage is damaged, you should file a claim with the airline within 7 days after receiving it.
If your baggage has been delayed or missing, file a lost luggage compensation claim within 21 days after your flight.
If your luggage doesn't show up within 21 days, it's officially declared lost, so make sure you submit a claim for lost luggage compensation straight away.
What happens if your luggage is truly lost?
The Montreal Convention protects passengers and allows them to claim compensation for lost or delayed luggage.
This is where the itemized list of your belongings becomes truly important. The amount of compensation is capped at 1,131 SDR. SDR stands for Special Drawing Rights and denotes a currency-like unit.
The airline will likely reimburse you in euros or American dollars according to the current exchange rate.
Lost luggage compensation and travel insurance
It might be a good idea to contact your insurance company to check if your travel insurance covers lost, delayed or damaged baggage. The value of your insurance may exceed what the airline is legally obliged to pay, which would allow you to minimize your costs.

It is stressful to land only to find out that your bag is missing, but chances are it will be found. According to statistics, only about 7% of all missing bags get lost forever. Relax, yours will most likely reach you soon.
In the worst case scenario, you'll know how to get lost luggage compensation.
Making the most of your problem flight requires that you understand your passenger rights. Read all about your rights if your flight is delayed, cancelled or overbooked.
---
---