Picture a yellow hammock. A river and some palm trees in the background. A small wooden table beside the hammock.
What would the most suitable caption to this image be? The most surprising caption - or the best one?
"My office".
This is the caption I would envy the most!
Have you ever wondered how to make money while travelling?
A new era has come.
The era of the digital nomad. The age of virtual and location independent jobs. The day of the Internet when you can travel while earning money. Or earn money while travelling, if you like.
What follows is only some of the jobs that you can do while experiencing the world. Depending on your skill set and your preferences, you can work remotely, freelance, online. And you can still make good money. So read on, take your pick and hit the road!
---

Travel Tips for Digital Nomads
From broadening your horizons to improving your confidence, the benefits of travelling are numerous.
You probably think travelling takes a lot of research, planning and money, but it doesn't have to be that complicated!
Traveller Tomislav Perko passes on a very strong message in his TEDx talk:
You don't have to be brave to travel the world.
Yes, you'll have to go out of your comfort zone. You'll have to leave the security of your home and full-time job behind. Your family, your friends, your routine.
But you'll trade them for the intensity of travelling: new places, new people, adventure!
And if you're thinking that the world is a dangerous place, he says, this is only a media myth. There are friendly and hospitable people all over the world.
You only need courage to take the first step.
Hundreds of people trade their corporate jobs for a new lifestyle. They live adventurous minimalistic lives on the road, while leaving a smaller environmental footprint.
You don't have to be rich to travel the world.
Actually, travelling the world as a backpacker may even cost you less than living in your own country.
Cycling is a very cheap way to travel. Or you can try hitch-hiking and meet amazing people, hear unbelievable stories and make unforgettable memories.
Accommodation? You could try Couchsurfing.
If you're not a fan of backpacking, you can try the minimalist way - pack a suitcase and get a camper. Don't forget your laptop, your camera and video equipment. They may help you make some money while living the dream.
Read on to find out some jobs that will answer the question of how to make money while travelling.
---
How to make money while travelling?
I 
Languages
1. Teach English
Nowadays, English is a life or an employability skill. Globally, people learn it essentially for work.
If you think you need to be a native speaker to teach, you are greatly mistaken. You need to be a Native-level speaker - that's all.
If you think you need to be a native speaker, you are greatly mistaken. You need to be a Native-level speaker. That's all.
Finding a job as an English tutor is a wonderful opportunity to make money while exploring distant parts of the world. Japan, Thailand and South Korea are top destinations for English teachers in Asia. This is also an amazing way to travel around Central America.
You need: Some countries require TEFL (Teaching English as a Foreign Language), TESOL, or CELTA certification. Courses range between 4 and 12 weeks in length and can even be taken online.
You may or may not need prior teaching experience, depending on the specifics of the position.
2. Teach a language online
Online teaching has been steadily gaining in popularity.
If you love languages and teaching, many platforms provide a wonderful opportunity for a location independent job. The most prominent of these where you can offer your services include iTalki, Thinkific, Verbling, etc.
You need: a laptop, a video chat program, good connection and headphones/mike. And your teaching skills, of course.
3. Work as a freelance translator
If you prefer to use your language skills as a translator (or need some extra income), you can do this online. Freelance translators can work from anywhere as long as they have a Wi-Fi connection. Translation jobs vary widely - from websites, to product manuals, books, documentation.
You need: your laptop; Internet connection.
Popular websites for freelance jobs (not only in translation) include: Upwork, Fiverr, CLoudPeep.

4. Become a diplomat
Multilinguals in Foreign service also enjoy the opportunity of working while traveling. If you find being part of the political, economic, and social relations with another country exciting, this job is for you. Diplomats are usually highly educated people, and you also need to be tactful and skillful in dealing with delicate situations.
You need: Most diplomats have degrees (Bachelor's, Master's) or even doctorates, and they also take special tests. You can find some Foreign Service Officer Tests (FSOT) online and give them a try.
---
I 
Travel
05. Work on a cruise ship
This travel job seems like a dream come true. You do what you love (play music, sing or dance), people have fun and appreciate your performance - and you get paid.
On top of it all, your food, accommodation, transport and even insurance is covered. So you can actually save quite a lot of money.
You need: Your skills depending on the job. You could be a performer, a yoga or sports instructor, chef, waiter or engineer on the cruise ship.

06. Become a flight attendant
Here's another idea of how to make money while travelling if you like flying. Flight attendants get 90% off on plane ticket prices, as well as hotel discounts.
You need: Flight attendants go through tough training. What you see onboard of your flight (all the gesturing and pointing) is only the tip of the iceberg. Flight attendants have to prepare for very tough emergency situations (luckily these happen quite rarely). Besides, they often work long hours.

07. Try Busking
Another job for performers in general. There are many types of buskers: musicians, dancers, jugglers, puppeteers, singers. You can also do mime, clowning, comedy, magic or be a living statue.
You need: Your skills; some audio equipment/ costumes.

08. Become a tour guide
If you have an outgoing personality, you can work for tour companies. You can be a tour guide on day trips, walking city tours, or even adventure activities. This is an amazing opportunity to tour religious and historical sites, museums, and interesting venues.
You need: Tour guides need to provide information to visitors, so you will need to brush up on your history. You also need to know the city/ place well. A guide needs to have good communication skills, be friendly and quite fit (sometimes there's a lot of walking involved).
09. Work in a Hotel/ Bar/ Restaurant
Working in the catering or hospitality industry is what usually young people do in the summer.
If you are a bartender you can work in any country. You may need a few weeks to pick up some of the local language but you will have the dream lifestyle. Spend the day on the beach and the night earning money. Then sleep late and repeat.
Meanwhile, you can meet a lot of interesting people and explore a new country.
10. Become a scuba diving instructor
To qualify as a scuba diving instructor you will have to take a course. But once you are certified, a whole new world will be open to you (and your students). You will be able to live close to the ocean, do what you love and make money.
Do you prefer the beach or the mountains? Many people balance between winter and summer sports to get the best of both worlds. You can become a ski/snowboard and surfing instructor.
11. Freelance Yoga/mindfulness instructor
Many resorts hire yoga and mindfulness instructors for the tourist season.
Other options include pilates classes, zumba or dance. If you are a massage therapist, you can also be a very valuable asset at a resort. After all, most people are there to relax and recharge.
---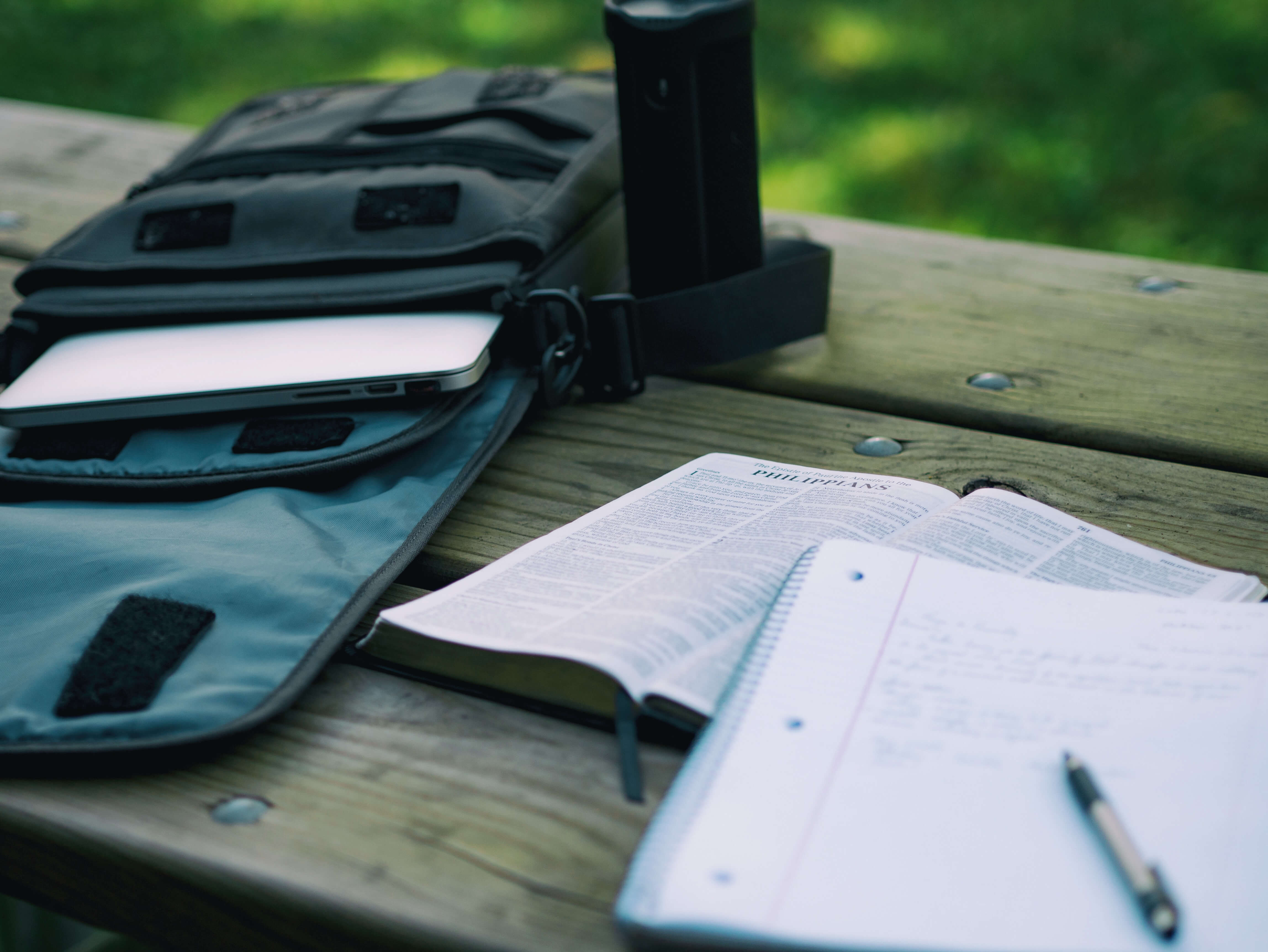 I 
Writing
12. Write a blog
If you are a professional travel blogger, you get paid to travel -  and don't need to save money in advance.
Ask yourself: Do you love travelling, taking photos and trying exotic food? Do you like telling stories to your friends about your adventures and the people you've met? Then why not build on this and turn it into a carrier?
If you love travelling long term and writing, travel blogging is the right job for you!
What is more, travel writing is not limited to blogs. You can also write travel guides about the places you have visited and sell these online.
Many travel blog professionals also make their own podcasts and YouTube videos.
You need: a professional camera and a laptop. You will probably have to carry these around along with your basic travel necessities. And find Wi-Fi to upload your blog post.
You get: the freedom to explore and experience the world. Plus a career opportunity.
How?
Most successful bloggers or vloggers have so many followers that they can influence opinions and help marketers connect to their audience.
Alternatives: travel blogging is not the only job that is location independent. All blogging or vlogging can be done from any Internet connected corner of the world. Other popular options are food blogs, mommy blogs, lifestyle blogs, fashion blogs… The list is vast.
13. Explore online marketing
Become an Influencer

An influencer is a person who has the power to affect the purchase decisions of others - as a result of:

their authority,

knowledge about a certain subject,

or relationship with their audience.

Influencers are also called Opinion leaders.

You need: An established audience that trusts you and a platform. Usually, that's your own blog, vlog or social media. There are some platforms you'll need to learn how to use, such as Upfluence, FlameBit, Webfluential.

You get: An income opportunity. Influencer marketing works through sponsored blog posts, Instagram features, YouTube videos and social posts. So if you have your own channel or blog, and would like to make some money, simply search for 'Influencer marketing'. The net is full of How-to guides, examples of successful campaigns and recent news.

You can also be a Brand ambassador and help businesses use your positive image to market their products.

 

Try Affiliate marketing

Another marketing option for professional bloggers.

You have probably read blog posts where bloggers share tips featuring their favourite travel gear, photography equipment, etc. These usually contain affiliate links that refer readers to a website where they can buy the product that has been reviewed. Once a reader has made the purchase, the blogger gets a commission.

You need: a relatively large audience, your blog/vlog and you will need to sign up for an affiliate program.

You get: Most affiliate programs pay out between 4-12%. So your income will depend on the products, the conditions of the program, but mostly on the size of your audience.

 

Display ads

Display advertising is probably the oldest form of web marketing and an easy way to get some passive income. This is advertising on websites, apps or social media. It usually uses banners or other ad formats made of text, images, flash, video, and audio.

Display ads are everywhere: on weather or news websites, social media and even blogs. Vloggers integrate ads in their YouTube videos.

You need: Google AdSense is a free program that allows bloggers and website owners to make money by displaying Google ads. Similar to affiliate marketing, bloggers get a small percentage for every click.
---
I 
IT
14. Work remotely
Some companies will let you work from anywhere depending on the specifics of your job. If you work in IT, you can probably telecommute. This means that you can work and make money while travelling.
Typical remote jobs include design, programming and marketing.
You can also google 'Virtual jobs'. Some of the listings involve IT (Web developer/ programmer) but others don't. The top virtual jobs seem to be virtual assistant, medical transcriptionist and interpreter/translator.
15. Website & Graphic Design
Graphic designers work on advertisements, brochures, magazines, and corporate reports. To do this job, you typically need a degree in graphic design or other art and design-based subject. You also need to know how to use programs like Illustrator, InDesign or Photoshop.
If you have good technical skills and creativity, you can also be a website designer.
Both of these can typically be done on the road. And as travelling boosts your creativity, the experience will probably even make you a better designer.
16. Computer programmer
If you love writing code for apps and operating systems, you are in luck. You can work virtually from anywhere in the world. There are special sites that list job offers that you can bid for.
You can also launch your own app company.
---
I 
Life
18. Working Holiday Visa
A great opportunity for those between 18 and 30 to travel around New Zealand, Australia, Canada or France. The working holiday visa helps you find employment in the country so that you can add to your travel funds.
19. Au Pair (Live-in babysitter)
An Au-Pair is by definition a foreign person so you will have to leave your country to do this. The job involves childcare and housework.
You need: To love children, be kind, reliable and have good communication skills.
You get: To live in a foreign country. Food and accommodation are covered. And you also get paid and get a free day to explore.
20. Farm worker
Apart from the chance to travel, seasonal farm work has many benefits. If you love nature, freedom and building strong bonds, try farming. It could be hard work but you get to see the sunrise every morning!
This may also be a great option with your working holiday visa.
Here's a bonus tip on how to make money while travelling: List your place on AirBnB while you are away. You can automate the process so you don't have to be there in person.
You need: Internet to communicate with your prospective lodgers. You will also have to learn how self check-in works. 
---
---