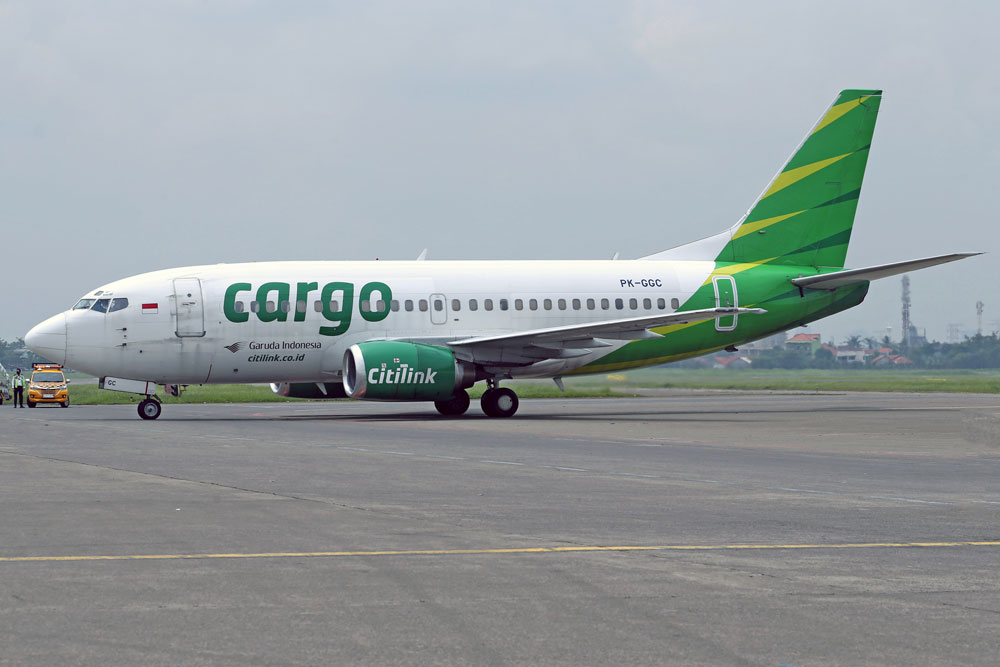 Each year, the Airports Council International (ACI) releases a full report with air travel statistics about airports and airlines. Airports are ranked by size (surface area in square kilometres or square miles), business (passenger traffic, aircraft movements), and amount of cargo in metric tonnes. 
In this article, SkyRefund presents the current top 10 of largest airports in the world based on air cargo traffic, as seen in the 2023 official ACI report (with their IATA airport codes). Read on to find out which is the world's largest airport when it comes to the metric tonnes of freight loaded and unloaded in 2022.
1. Hong Kong International Airport (HKG), Hong Kong
The Hong Kong Airport has kept the first place since 2019 (only dropped to the second position in 2020, most likely because of the strict local COVID measures). A total of 4 199 196 MT of cargo was loaded and unloaded in Hong Kong throughout 2022 and experts are predicting the annual cargo throughput to reach the impressive amount of almost 9 million MT by 2030. 
2. 

Memphis International Airport (MEM), Tennessee, US

The Memphis airport may not be as popular as Dallas/Fort Worth International Airport (DFW), Hartsfield Jackson Atlanta International Airport (ATL) or Denver International Airport (DEN), all of which are leaders in the American and world busiest airports rankings. However, Memphis has kept the second place for largest airport based on cargo traffic since 2019 and even got the first place in 2020; what's more, in 2022, the Memphis airport is not far behind Hong Kong with 4 042 679 MT of cargo.
3. Ted Stevens Anchorage International Airport (ANC), Alaska, US
The Ted Stevens airport may not see a lot of passenger traffic but takes the third place in the cargo ranking with a total amount of 3 461 604 MT cargo (which, however, includes transit freight). The Alaska airport is a major cargo hub in North America, particularly for the oil industry, seafood and other perishable goods.
4. Shanghai Pudong International Airport (PVG), China
Besides Beijing Daxing International Airport (PKX) and Chengdu Shuangliu International Airport (CTU) which are among the biggest and busiest Chinese airports and major airline hubs, the airport in Shanghai also has a stable presence in the rankings for China and the world. Pudong deserved its 4th place for largest cargo airport in 2022 with a total of 3 117 216 metric tons of freight.
5. Louisville Muhammad Ali International Airport (SDF), Kentucky, US
The Louisville airport serves as a major cargo hub in the United States, with UPS Worldport located on airport property and handling the majority of the airport's air cargo traffic. Last year, 3 067 234 MT of cargo were handled in Louisville. 
6. Incheon International Airport (ICN), South Korea
Incheon airport mainly serves Seoul and is the largest airport in South Korea. It was quite busy based on passenger traffic in recent years (15th in the world in 2018) but fell out of the charts after 2019. Nevertheless, Incheon has kept its stable position in the air cargo top 10 and ranks sixth for 2022 with 2 945 855 MT of freight.
7. Taoyuan International Airport (TPE), Taiwan
The largest airport in Taiwan is located about 40 km away from the capital Taipei and is an important hub for China Airlines Cargo, EVA Air Cargo, and FedEx Express. In 2022 the airport staff handled 2 538 768 MT of freight, thus making Taoyuan the 4th busiest cargo airport in Asia.
8. Miami International Airport (MIA), Florida, US
Besides being one of the busiest airports in the United States based on passenger traffic (10th in 2021), Miami International Airport is also a major contender in the air cargo traffic ranking. 2 499 837 MT of freight were handled in Miami over the course of 2022 (as a comparison, the second biggest Florida airport, Orlando International Airport /MCO/, handled 250 653 MT of cargo).
Did you have a

delayed

flight in the last

3 years

?
Check your
compensation

for delayed flights for free!
9. Los Angeles International Airport (LAX), California, US
The airport in LA had 2 489 584 MT of freight loaded and unloaded on its territory last  year. LAX is a major hub for perishable cargo such as seafood, fruits, and vegetables not only in the Southern US (together with George Bush Intercontinental Airport /IAH/ and the Miami airport), but in the whole world. The LA airport was also the 6th busiest airport in the world in 2022 in terms of passenger traffic: almost 66 million total passengers were enplaned and deplaned there.
10. 

Narita International Airport (NRT), Japan

The tenth place goes to the Narita airport in Tokyo which saw 2 399 298 MT of cargo handled in 2022. Even if Narita is larger than the other major Tokyo airport, Haneda, and handles more air cargo, it is less busy in terms of passenger traffic.

Perhaps it will not come as a surprise that the top 10 air cargo traffic list is composed only of airports in the United States and Asia, as none of the European and South American airports can be equal contenders in this race. However, Frankfurt Airport (FRA), Paris-Charles de Gaulle Airport (CDG), Amsterdam Airport Schiphol (AMS), and Leipzig/Halle Airport did make it into the top 20 for 2022. 

Other airports that deserve an honourable mention are Doha Hamad International Airport (DOH), Chicago O'Hare International Airport (ORD), and Dubai International Airport (DXB), at 11th, 12th, and 13th position respectively. Guangzhou BaiYun International Airport (CAN), Singapore Changi Airport (SIN), and Cincinnati/Northern Kentucky International Airport (CVG) got the 16th, 17th, and 18th place. 

If you are curious about other airport rankings and statistics, check out our articles "Biggest airports in the world - top 10 ranking", "Busiest airports in the world", and "Biggest airport in the world: who takes the crown" to learn more about King Fahd International Airport, a real 300 square miles giant in Dammam, Saudi Arabia.
Did you have a

delayed

flight in the last

3 years

?
Check your
compensation

for delayed flights for free!
---
---