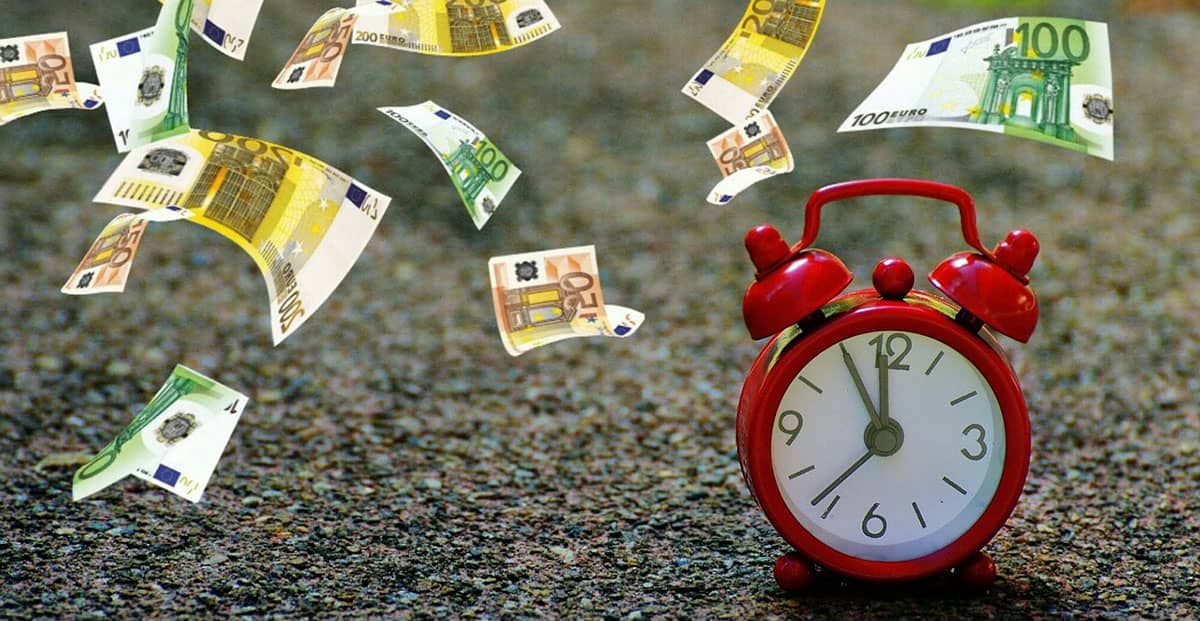 (Photo by Alexas_Fotos on Pixabay)
Are you thinking of booking a last minute flight?
In this article, we will discuss whether they really are cheaper and whether the risk is worth it. You will also learn how to find last minute deals.
We always aim to provide useful information to our clients. SkyRefund is a leader in protecting passenger rights.
Have you had any problems with your flights in the last 3 years, such as delay or cancellation? You could be eligible for compensation - check your flight now!
Now it's time to answer some of your frequently asked questions.
---
We help you get compensation for
delayed and cancelled flights

in the last

3 years.
Check your flight now. Get up to
€ 600

per passenger.
---
Do last minute flights get cheaper?
The most correct answer is, it depends.
Overall, flights are often cheaper last minute if there is still a large amount of seats available. However, if the flight is almost full, this will have the opposite effect, i. e. higher prices.
The distance of the flight plays a role as well. It's more likely to find cheap last minute flights for short-haul destinations than long-haul ones.
The problem is that we can't be sure whether it's worth waiting for the last moment to book a flight. Yes, you might find some great last minute flight deals, but you might also end up disappointed and without a ticket, or paying a very expensive price.
Where can I get the cheapest last minute flights?
Not all airlines offer significant last minute discounts, even if there are many seats left on the plane. This is particularly true for carriers like KLM and British Airways that fly popular business routes. The explanation is simple: They know that business customers will often have no choice but to pay for expensive tickets when an urgent trip comes up, especially when the company they work for covers the expenses.
It's the same with domestic flights that cater mainly for business. 
On the other hand, it's worth checking last minute flight offers on the websites of budget airlines such as Ryanair, easyJet and Jet2, or even a chartered airline. 
However, no airline wants to make it a habit of dropping the prices last minute because then everyone will learn the trick and postpone booking their tickets.
When do prices drop?
Fares fluctuate all the time and there is hardly an optimal time to book flights. That's why it's a good idea to use flight search engines to help you.
Generally speaking, you can find last minute flights at very attractive prices during the winter, excluding the holidays. As long as you're flexible, you can find the widest range of destinations and the best discounts November through February.
Once again, it's easier to find cheap last minute flights for short-haul destinations than long-haul ones.
When we say last minute, we mean about a month before the departure date. You could save up to 50% on flights that way.
What is the best site for last minute flights?
There are numerous websites out there that can help you find the best deals and special offers, including last minute ones.
Among the best flight search engines are Google Flights, Skyscanner and The Getaway Lounge. You can easily opt in to get cheap flights alerts.
Some people open their preferred flight search engine and directly find the city or airport they want to go to, while others browse to find cheap last minute flights to anywhere. Exciting!
If you are flexible, search for flights to different destinations and on different dates so that you see when you can truly save money. Just don't forget to choose the maximum number of passengers in advance because otherwise, you might get excited finding a great deal and then get disappointed when you realize there's only 1 seat left and you need more.
Can you get last minute flights at the airport?
Unfortunately, you can't rely on finding cheap flight tickets in the last minute at the airport. In fact, they can be really expensive. That's why it's better to book online.
Last minute flights: To sum up
One thing is clear - no one can guarantee that prices will drop at the last minute or even that there will be any seats left for you. If you're flexible, you can always try your luck, especially for short-haul flights during the winter. You might find an amazing deal and go on a last minute holiday.
However, if you know when and where you're going and you can't leave it to chance, it's better to book in advance. Otherwise, you might end up paying way more than you planned.
Meanwhile, if there has been a problem with your flights in the past 3 years, check your flight delay compensation. We will help you claim it.
People also read:
Best tips for finding cheap flights
Flight ticket booking: The smart way
---
---