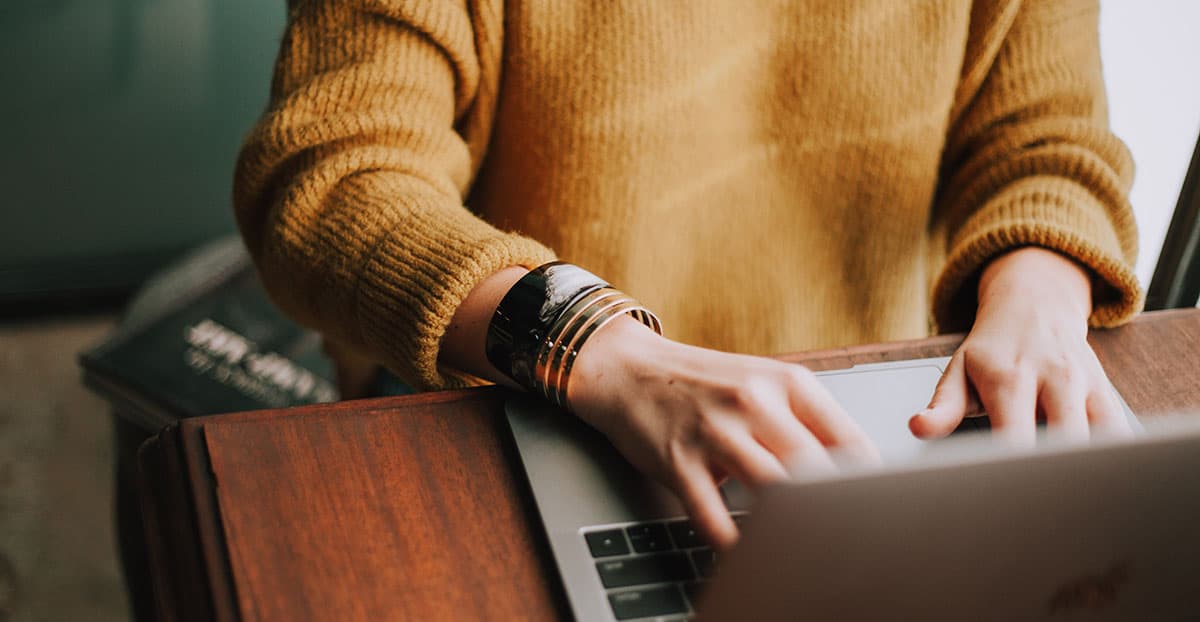 Even if you aren't new to traveling by plane, every time you're packing for a trip, you stop and wonder exactly what you can bring with you. Can you take two carry-on bags or just one? Exactly how big and heavy can your suitcase be? Can you stuff everything you'll need (and everything you won't) in there?
Worry not, we're here to answer all your questions regarding baggage allowance!
Let's dive right in!
---
We help you get compensation for
delayed and cancelled flights

in the last

3 years.
Check your flight now. Get up to
€ 600

per passenger.
---
How does online check-in work?
Instead of waiting in line to check in at the airport desks, you can now (with most airlines) check in online in advance using your computer or mobile device. You will need your name and booking reference to do so.
Overall, the procedure is standard with all airlines now, including charter, budget and scheduled carriers.
There are several advantages of online check-in:
You avoid long queues at the airport;

You go straight to security check if you're travelling only with carry-on luggage;

You can often choose your seat before you get to the airport (and thus get a better one);

With some airlines, you will save money by choosing this option.
Note that different airlines have different check-in procedures.
Most airlines allow online check in for up to nine people. If you're travelling together with others, you should check what the airline's procedure is.
If you're travelling with infants who are less than 2 years old, you might also be required to check them in at the airport.
Can you check in online?
That depends on your airline. There is an easy way to find out whether you can check in online for your next flight or not. Simply go to your airline's website for information.
Online check-in may not yet be available for some destinations or services.
If it is, you will be notified when check-in opens for your flight:
in your confirmation email

and/or during the booking process on the website.
Remember the date so that you can check in as early as possible.
Depending on the airline, there might be even an automatic check-in feature to the booking options.
Some, like British Airways and easyJet, still provide you with the choice of checking in at the airport, but others, like Ryanair, will charge you extra for this. That's why the safest thing to do is check in online if possible.
Can you use an app to check in?
Yes, many airlines have their own mobile app where you can check in from your smartphone. If the airline you're flying with has an app, it's best to download it - it will prove useful. It will not only remind you when check-in opens, but also allow you to update your booking if needed and notify you of any changes or delays to your flight.
On the app, depending on your carrier, you might be able to make new bookings or check different details such as airline mileage.
Some apps, like that of British Airways, alert you when the departure gate opens while you're at the airport. This will help you relax and save you time staring at the departure boards.
Important things to remember when checking in online
Fill in all required passenger information online.

All airlines now gather Advance Passenger Information (API) under strict security rules. You will be required to fill in information such as your full passport details. Make sure you do it ahead of time instead of at the last minute so that you avoid stressful situations.

At the airport, you must present the same identity documents that you used when checking in online.

Check in on time.

Usually, airlines notify you when online check-in is open via email, text or app alert. Depending on the airlines, the time period can be between 30 days to just 24 hours before the flight.

If you want to choose your seat on the plane, check in as early as possible. If you leave this for when you're at the airport, you might be left with a limited choice, since most passengers select their seats online.

Remember that online check-in closes a few hours before departure. If you're late, you will incur an airport check-in fee.

Be careful with your boarding pass.

Depending on the airline, there might be different options:

Collect your boarding pass at the airport;

Print it out at home (in black and white is fine);

Send it to your email address or mobile phone.




Make sure to check the airline's policy regarding this.

Many find the mobile device option the most efficient. Your boarding pass will either appear on your airline app or you can download it from an email. Just be sure to save it in the correct format required by the airline.

If you're travelling together with your partner or family, there is no problem to download all of your boarding passes to one phone or to several devices, as prefered.

---
We help you get compensation for
delayed and cancelled flights

in the last

3 years.
Check your flight now. Get up to
€ 600

per passenger.
---
FAQ
---
Q: I have checked in online. What do I do at the airport?
A: Checking in online doesn't mean you can show up at the airport in the last minute. Make sure to get there on time and remember to bring your smartphone or printed boarding pass, which will be scanned by staff. If you're travelling only with hand luggage, you can skip the check-in altogether and go straight to security as usual.
However, if you need to check in some bags, you should go straight to your airline's bag drop off points before the given deadline. Some airlines have now made this a self-service process where you print your own tags and fix them to the suitcase. Then you just need to drop the bags at the designated desks. You can always ask airline staff for help if you're confused.

---
Q: I forgot to check in online or forgot the printed boarding pass at home. Now what?
A: If you forget to check in online or forget or lose your boarding pass, don't panic. You just need to check in at the airports as in the good old days or have a new boarding card printed for you there. Luckily, most airlines still don't charge you for this, but you might face longer queues.
---
Q: Why can't I check in online?
A: There are several reasons why you might not be able to do so. For example:
You're travelling in a large group;

Your first flight is operated by a codeshare partner of the airline with which you're trying to check in;

You require some sort of special service (e.g., a wheelchair or assistance for a child travelling alone);

The airline doesn't have your passport on file for an international flight.
---
Q: Can I make any changes after I have checked in?
A: After online check-in, you can usually no longer make any changes to your ticket. However, there is an exception for Ryanair, Wizz Air and easyJet. These airlines allow you to change your flight date or passenger name but you need to pay extra - per passenger per flight. The period of time when such a change is possible is limited.
---
---
---