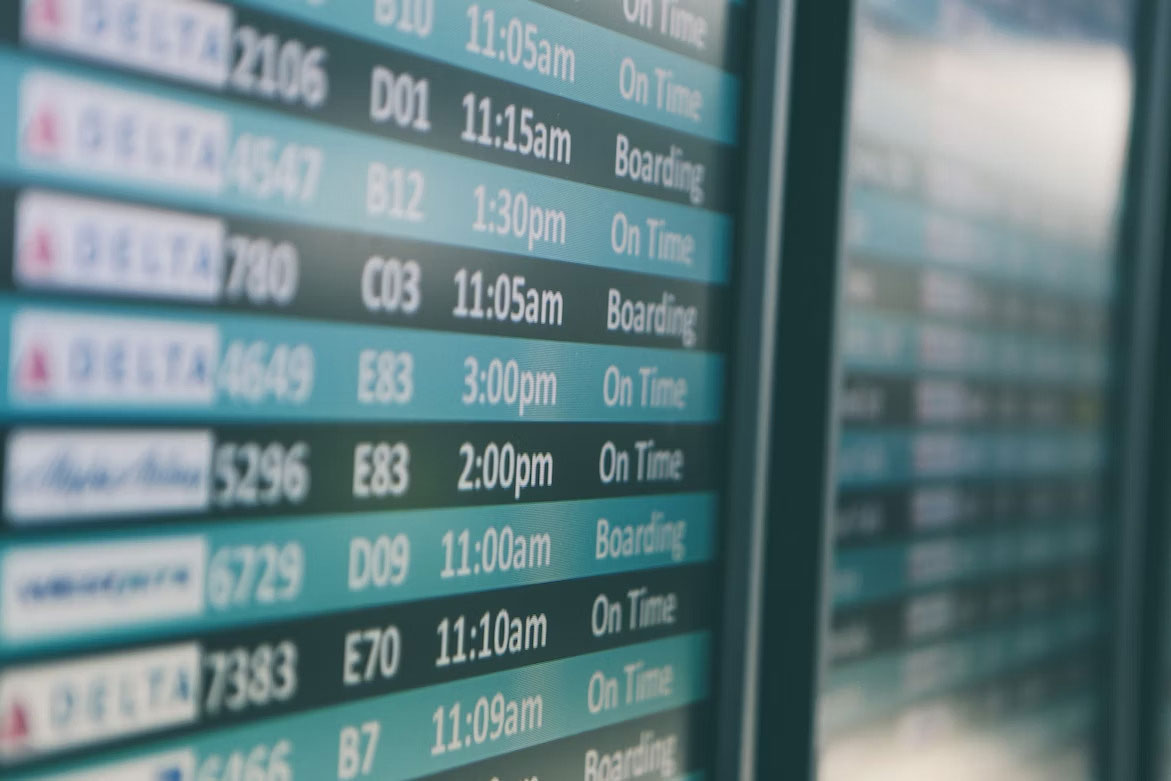 In a global world today, flying is the safest, fastest, most convenient way to cross oceans and travel long distances.
Utterly devoted to its primary goal: to connect people and fulfil dreams, the aviation industry continues to strive for excellence. Proof of this admirable pursuit are two recently published rankings of the world's safest airlines and the world's most punctual airlines and airports. These may be helpful to you, fellow traveller, in your future plans to cross the skies to your nearby or distant destination.
Rest assured that your safety is the airlines' top priority and on-time performance is a factor air carriers are measured by and strive to improve. Your life and time are important to them.
---
The safest airlines in the world revealed
Cast all your fears aside if you are travelling with Qantas.
The Australian flagship carrier has been named the Safest airline in the world again - a title it has held for a few consecutive years.
In general, the 2019 safest airlines ranking was topped by carriers in the Asia Pacific region.
Air New Zealand Ltd came second in the Top 20, followed by Taiwan's EVA Airways Corporation. Singapore AIrlines came in sixth, and Cathay Pacific - ninth. The other two carriers ranked in the top 5 of the world safety rating were Etihad Airways (UAE's second largest airline) at number four, followed by Qatar Airways.
The prestigious airline safety ranking created by AirlineRatings.com is based on the close monitoring of 405 airlines and a wide variety of data, including audits by governments and aviation bodies, crash/ serious incidents records for each airline, industry leading safety innovations and even fleet age. The Australian website's 7-star rating system covers airlines that carry an impressive 99 % of the world's passengers.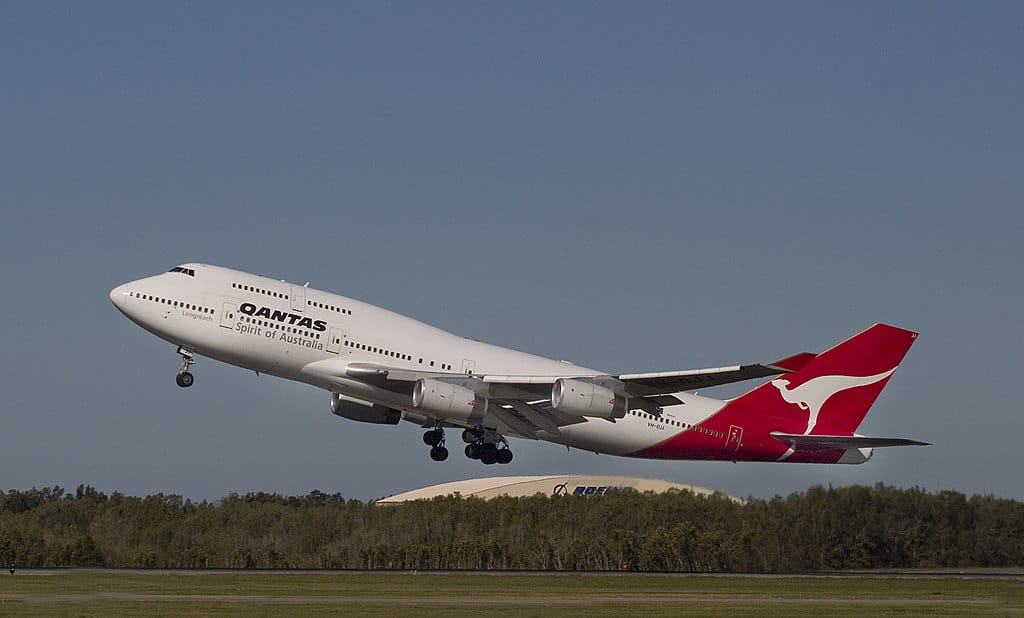 What placed Qantas at the top is the fact that the 98-year old carrier, dubbed 'most experienced airline', has an impressive record of revolutionary achievements in safety operations. Qantas has made astonishing developments like a flight data recorder that tracks plane and crew performance, automatic landing using a Global Navigation Satellite system, as well as real-time monitoring of the engines in their whole fleet.
Regarding airline accident records, Geoffrey Thomas, editor-in-chief of AirlineRatings.com says "All airlines have incidents every day, and many are aircraft or engine manufacture issues, not airline operational problems. And it is the way the flight crew handles incidents that determines a good airline from an unsafe one."
Notably, few American Airlines made it into the top 20 rankings. Delta, American Airlines, and United were reportedly not included in the global list due to incidents of allegedly intoxicated pilots. British Airways did not make it to the top 20 safest airlines list this year either although it featured in the ranking last year.
The Top 20 Safest Airlines in the world
| | |
| --- | --- |
| 1. Qantas | 11. Hawaiian Airlines |
| 2. Air New Zealand | 12. Virgin Atlantic Airlines |
| 3. Eva Air | 13. TAP Portugal |
| 4. Etihad | 14. SAS |
| 5 .Qatar Airways | 15. Royal Jordanian |
| 6. Singapore Airlines | 16. Swiss |
| 7. Emirates | 17. Finnair |
| 8. Alaska Airlines | 18. Lufthansa |
| 9. Cathay Pacific Airways | 19. Aer Lingus |
| 10. Virgin Australia | 20. KLM |
The airline safety and product rating review website has also ranked the Top 10 safest low-cost airlines. All carriers in the ranking have passed the strict operational safety audit by IATA (International Air Transport Association). They have excellent records and were judged by the same factors - crash history, fleet age, government and industry audits, etc. Note that all budget airlines were ranked equally and are therefore listed in alphabetical order.
| | |
| --- | --- |
| 1. Air Arabia | 6. Jetblue |
| 2. Flybe | 7. Volaris |
| 3. Frontier | 8. Vueling |
| 4. HK Express | 9. Westjet |
| 5. IndiGo | 10. Wizz Air |
---
---
Most punctual airlines and airports according to Cirium
Two competing reports were published at the beginning of the year presenting airlines' punctuality rankings.
Travel data and analytics expert Cirium ranked Russia's Aeroflot at the top of its On-Time Performance (OTP) report - 86.7% of the world's most punctual mainline airline arrived within 15 minutes of schedule in 2019.
Cirium, which monitored over 100,000 flights per day, placed the Japanese All Nippon Airways second with 86.3% of its flights departing on time in spite of the terrible typhoons the land of the rising sun experienced in 2019.
American Delta came third in this punctuality ranking with 85.7% of its flights for 2019 being on time. Last year's winner ranked top in North America and marked the most impressive punctuality record with its 1.1 million flights for 2019 (reportedly all other competitors in the top 10 made under 300,000 flights).
| Cirium: Most on-time global mainline airlines | % of on-time flights |
| --- | --- |
| 1. Aeroflot | 86.7% |
| 2. ANA | 86.3% |
| 3. Delta | 85.7% |
Breakdown by region
Copa Airlines topped the punctuality ranking in Latin America with 92.2% of its flights arriving on time.
The most punctual air carrier in The Middle East and Africa region for 2019 was Qatar Airways with 82.4% of its flights departing/arriving within 15 minutes of schedule.
Japan's ANA placed top in the Asia Paicic region in addition to its second place globally. Aeroflot came top among European airlines, whereas Delta Air Lines was the most punctual carrier in North America.
The Japanese StarFlyer was the most punctual low-cost air carrier - 91.4% of its flights were on time.
Cirium's On-Time Performance review also ranked the most punctual airports in the world.
Surprisingly, Moscow's Sheremetyevo International (SVO) ranked top with 95 % of its flights departing on time.
Taiwan's Kaohsiung International Airport (KHH) was the most punctual medium-sized airport with a punctuality record of 93.32%.
Koh Samui Airport (USM) ranked top in the category most on-time small airports - 95.08% of its flights arrived/ departed on time.
---
The world's most punctual airlines and airports, according to OAG
Meanwhile, OAG published its Punctuality League report after monitoring 250 of the largest passenger airlines and analysing 57.5 million flights.
Its ranking was topped by Garuda - according to OAG punctuality statistics, 95.01% of the world's top mainline airline and top airline in Asia Pacific departed within 15 minutes of schedule.
Latin America's Copa Airlines came in second in the global ranking with a punctuality record of 92.01%, followed by the world's top low-cost carrier Skymark Airlines with 90.12%.
North America's top carrier Hawaiian Airline ranked 4th globally with 87.4% and the last carrier in the top 5 was LATAM Airlines Group with 86.41% - the world's top mega airline.
| OAG: Most punctual airlines | % of punctual flights |
| --- | --- |
| 1. Garuda | 95.01% |
| 2. Copa Airlines | 92.01% |
| 3. Skymark Airlines | 90.12% |
| 4. Hawaiian Airlines | 87.4% |
| 5. LATAM Airlines Group | 86.41% |
The top 5 airlines in OAG's punctuality ranking do not operate many flights, so their punctuality is perhaps not as impressive as that of Aeroflot, ranked 6th in OAG's Punctuality league.
Moscow's International Sheremetyevo (SVO) was ranked top Mega airport for punctuality (those serving over 30 million seats per year) in the British aviation research company's report with a punctuality record of 86.87%.
Istanbul Sabiha Gokcen was ranked most punctual major airport for 2019 in OAG's report - 83.42% of its flights arrived/ departed within 15 minutes of schedule.
Osaka Itami was ranked top among the large airports with 88.03%, Panama City was the most punctual among medium-sized airports with 92.21% and Minsk - the most on-time among small airports with 92.6%.
After reading these impressive safety and punctuality reports, you are probably eager to get on the next plane and head for your new adventure.
---
If, for some unexpected reason, reality does not live up to your expectations and you find yourself waiting for hours and hours for your delayed or cancelled flight, do not fear.
SkyRefud is here to help you assert your rights and claim your compensation. Not sure if you are eligible? Simply fill in your flight details in our free compensation calculator and leave the rest to us.
---
---