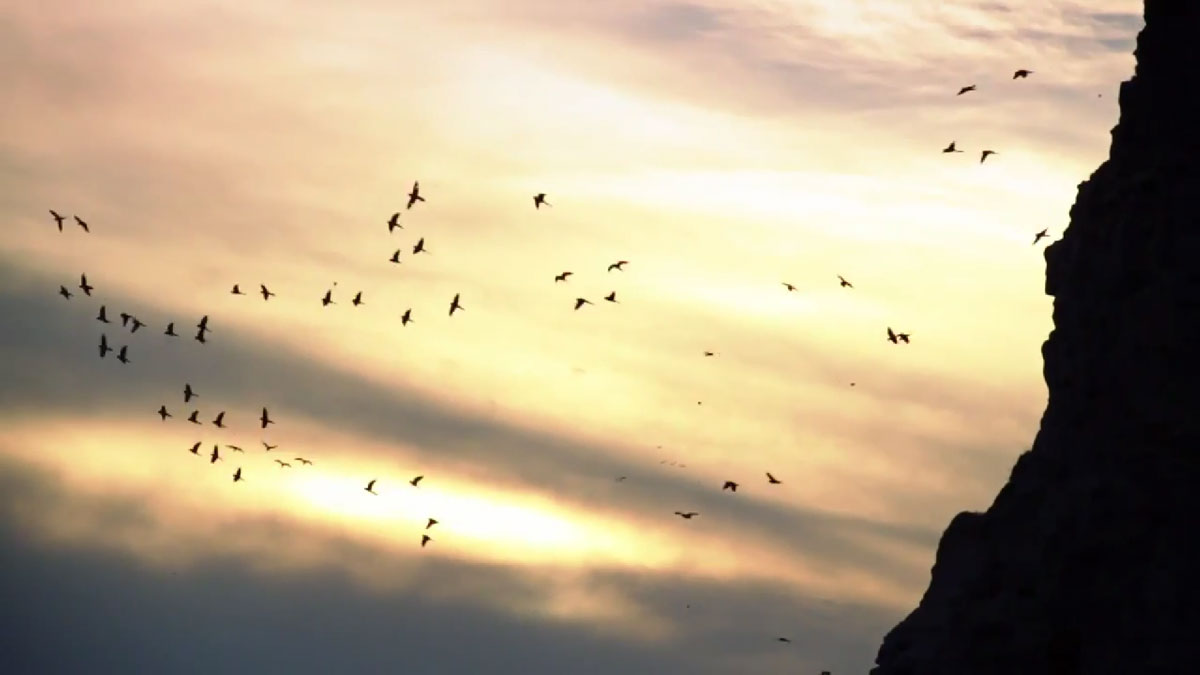 We've all had our sleepless nights at airports, the rough makeshift beds and tasteless airline food. What drove me and my team to start SkyRefund and help travellers all around the world with their airline troubles was our mutual love of adventures and exploring the world. Last week I got in touch with one of my favourite adventurers who has been to almost every corner on Earth. Vincent Urban is a renowned filmmaker and traveller and it was my pleasure to do this interview with him.


Who is Vincent Urban?
A 34-year old born and raised Bavarian who loves witnessing and documenting the diversity of our world, be it in cultures, landscapes, opinions, art or climate. 


What inspires you to grab a camera?
Trying to translate the whole experience of being at a certain place into symbolic short moments and sounds is a difficult challenge, but a really fun one. Tackling this in always new ways is my main motivation.
Tell us about your first road trip.
I can tell you about my first proper one, which was almost over before it even really began. My best friend and I shipped a Landrover Defender for a 2-month trip through South-East Asia. Just a few days after we arrived, we went on our first proper off-road experience, driving a tiny dirt road through the jungle in the Cameron Highlands.
The road was suggested to us by some other Landrover drivers we met in the area but they said no-one really drove it for years. It was so overgrown that in parts you couldn't even tell if there was a road anymore, there were huge trees blocking the way, that we needed to get out of the way by winching and axing for hours and there were huge holes in the ground, most of them barely visible. We barely moved forward and we were still stuck in the jungle when night fell.
Suddenly, the front wheel dipped into one of the holes, the car shifted 45 degrees downwards but somehow still had some grip. We were both so scared and didn't even move or talk for a while, fearing the car would lose grip and slide down the hill.
Eventually, we climbed out and after another hour-long operation with the winch while being eaten by mosquitos, we got it out of its misery. There was a good chance, that our beloved Landrover would just be lost in there - no chance to get the car out of a jungle like that.
But in the end, we could still enjoy our 2 months of crazy road tripping through Thailand, Laos and Cambodia, which was basically the start of our whole road-tripping adventure that followed up in the years to come.


What's the craziest thing that has happened to you while travelling?
Can't say it's the craziest but one thing is rather prominent in my memory because it was just two weeks ago: we were in Mexico City during the first major earthquake this year.
I was just about to go to bed, was just brushing my teeth when the whole thing began. My roommate and I were looking at each other completely confused as neither of us ever experienced anything like that. The whole room was shaking, the lamps were swinging like in a horror movie and there was this unreal dog-barking-concert you can hear from the streets.
Everyone was apparently running outside on the street but we didn't really know what to do and it was over before we even realised what was going on.
Just a week later another earthquake hit Mexico while we were already gone, this one grounding some houses even in the area where we were staying. Next time I know I shouldn't just stand there and keep on brushing my teeth.
What did you give up for a life of adventures?
Proper relationships, making plans beyond the next 2 weeks, seeing my friends & family on a regular basis, studying or learning something useful and just generally everything that gives some order to your life.


Is there anything that keeps you in one place?
New York keeps me for a longer time. And my Playstation.


You can follow Vincent's adventures on Facebook, Twitter and Instagram.
---
---