Walking is the best form of active relaxation. The benefits are endless: reduced stress, improved health, the feeling of accomplishment, and more. A walking holiday in Europe will benefit both your body and mind. What is more, walking can take you to places that trains, coaches and planes can't reach.
We have selected for you a range of amazing European walking holiday destinations. The trips are varied - some are leisurely, others more ambitious. There is something suitable for every taste - hiking lovers, photography enthusiasts, and spiritual and cultural-minded travellers. So read our guide, take your pick and let the amazing adventure begin!
---
---
Tour du Mont Blanc
This is one of the finest walking routes in the Alps. It covers a distance of about 170 km and passes through parts of Switzerland, France and Italy. The course follows a series of paths that link the 7 valleys surrounding the highest mountain in Western Europe. The whole circuit of Mont Blanc takes about 14 day. However, there are many 1-week tours. These usually include the most remarkable views. 
A great option is a Chamonix-based tour involving a series of walks taking routes to all of the three countries surrounding the legendary White mountain. A private bus or local trains and buses take you from Chamonix to the starting point of your walk every day. Then you follow one of the paths for a 5-7-hour walk and at the end of the day you go back to your cosy accommodation.
Difficulty: Moderate. The trails are well-defined and easy to follow. There is also a challenging winter walking option in early season when the mountain is snowy (the 10-km ascent/descent may require a good level of fitness).
Options: You can choose between a self-guided tour, one with a local guide, or even a family adventure.
---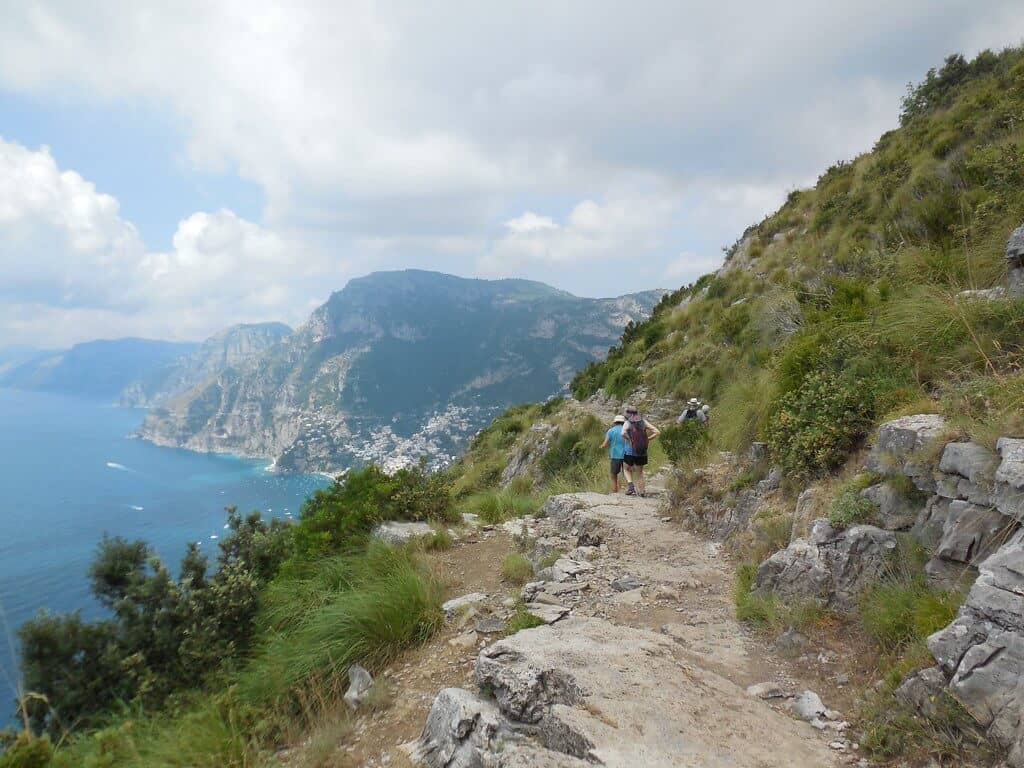 Italy: Path of the Gods
The Il Sentiero degli Dei got its name due to the incredible breath-taking views it offers - as if you are looking up into the heavens.
The 7-km footpath goes along the Amalfi coast in Italy with its epic beaches, gorgeous fresco-style houses and beautiful Mediterranean vegetation. The trail is easy to follow as it passes high above the sea presenting magnificent views across the ridge from the mountainside hamlet Nocelle to Bomerano or back.
Difficulty: Easy. The path is clearly marked and mostly flat after the start at Nocelle. This walking holiday in Europe is suitable for beginners and people of all ages. It takes about 1.5-2 hours in one direction.
---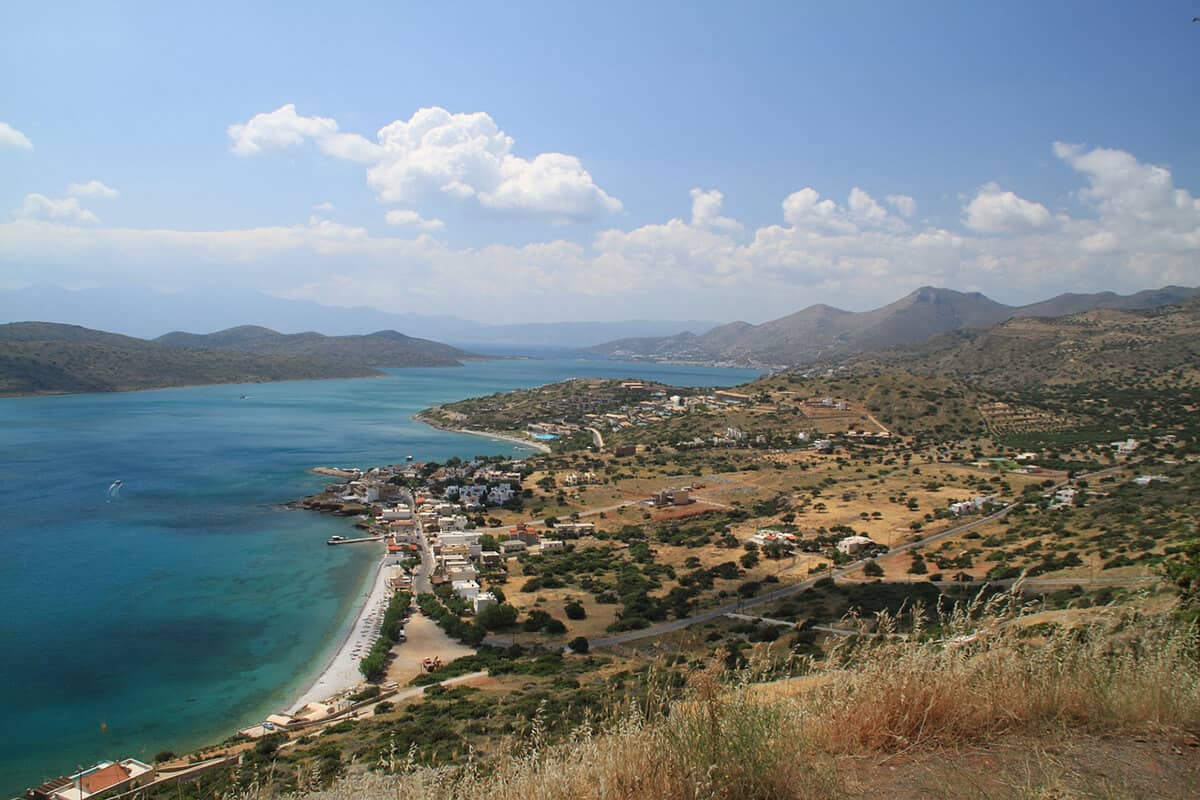 Crete - Coast to Coast
Various walking holidays show off the less touristy side of this famed Greek island. If you choose to cross Crete from coast to coast, you can explore its beautiful turquoise seas, the deep gorges and its imposing mountain summits - a real walker's paradise.
If you opt for a self-guided walk, you should definitely include the lush landscapes of Apokoronas plain and the magnificent gorge of Sfakia. Stroll through olive groves, explore secluded beaches and pass through rows of cypress trees.
Crete's Lefka Ori (White Mountains) are covered in snow until late spring. In summer, its limestone reflects the sun into a mesmerising shimmer. You can follow its peaceful hiking trails and finish the day with an evening swim in the clear blue waters of the Libyan Sea.
While crossing the island, you will certainly love the whitewashed cobbled villages, and the Greek Orthodox monasteries and churches. The Venetian harbour town of Chania is especially charming with its narrow streets and colourful buildings. You can take a break from walking and enjoy a day of shopping at the local markets and visiting the local museums. End with a quiet Mediterranean evening exploring tavern life and tasting the delicious food.
Top must try foods in Crete include olive oil, Sarikopitakia and Kalitsounia (Cheese Pies) and Cretan salad. Don't forget the dessert: Loukoumades -fried dough served with ice cream, nuts & honey.
---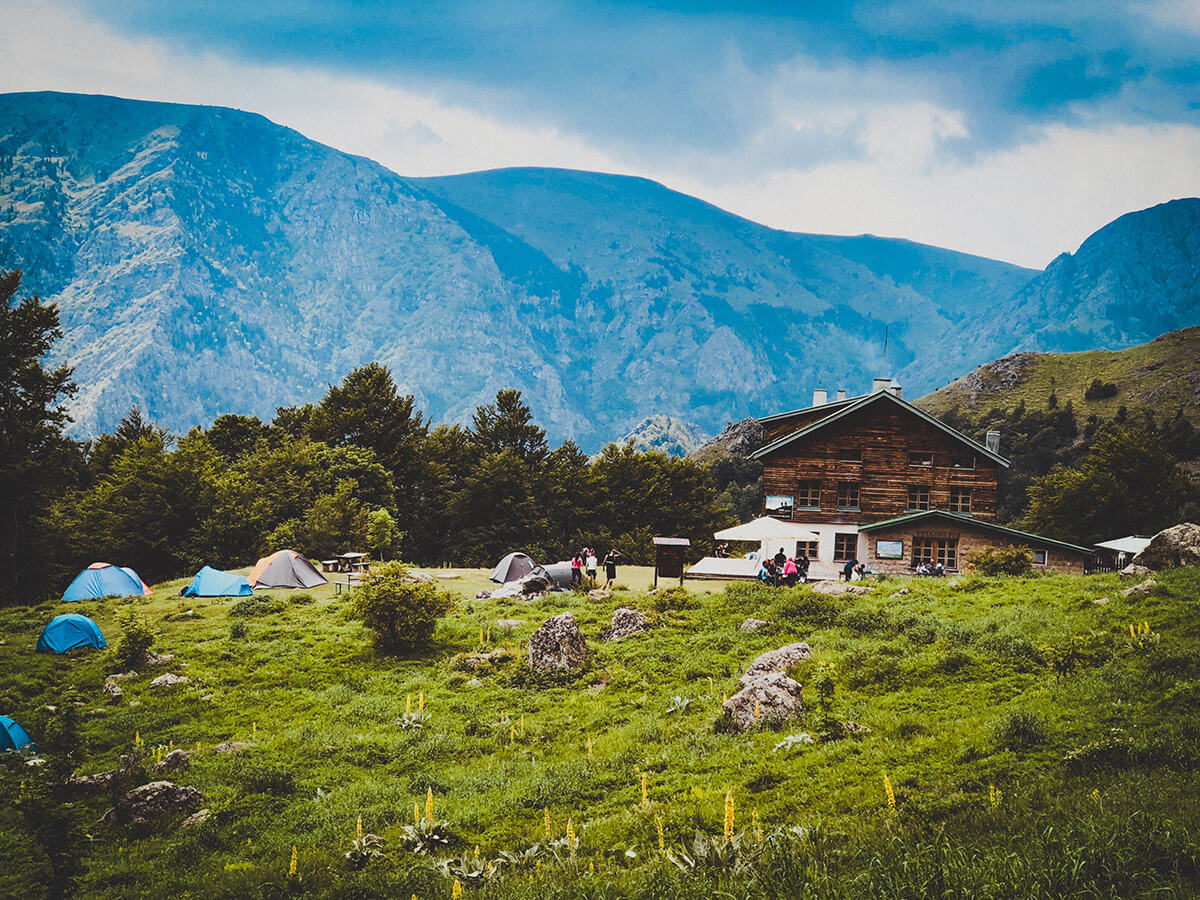 Bulgaria: High Peaks and Lakes
Bulgaria is a great destination for walking holidays in Europe, with its Rila, Pirin and Rhodope mountains. The country boasts the highest peak in the Balkans - Musala (2925 m).
The High Peaks and Lakes of the Rila and Pirin tour takes you by chairlift and cable car to high hiking trails. The ascent is about 750-1000 m a day. The tour offers spectacular alpine scenery, and amazing views of the 7 glistening lakes in Rila National Park. Keen travellers can spot tiny Edelweiss flowers and herds of Balkan chamois.
After a culture stop at the Rila monastery with its stunning frescoes, you can move on to Pirin. The highest peak in Pirin - Vihren (2914 m) rewards experienced hikers with a majestic view of the so-called 'eyes of Pirin'- more than 180 glacial lakes.
Bonus: Make sure you plan a trip on the last operational narrow gauge train line in Bulgaria - the Rhodope narrow gauge. It passes through the scenic gorge of Chepinska river and stops at the Bulgarian SPA-Capital Velingrad. The train also makes a stop at the highest railway station on the Balkan Peninsula - Station Avramovo, at 1267 m above sea level.
---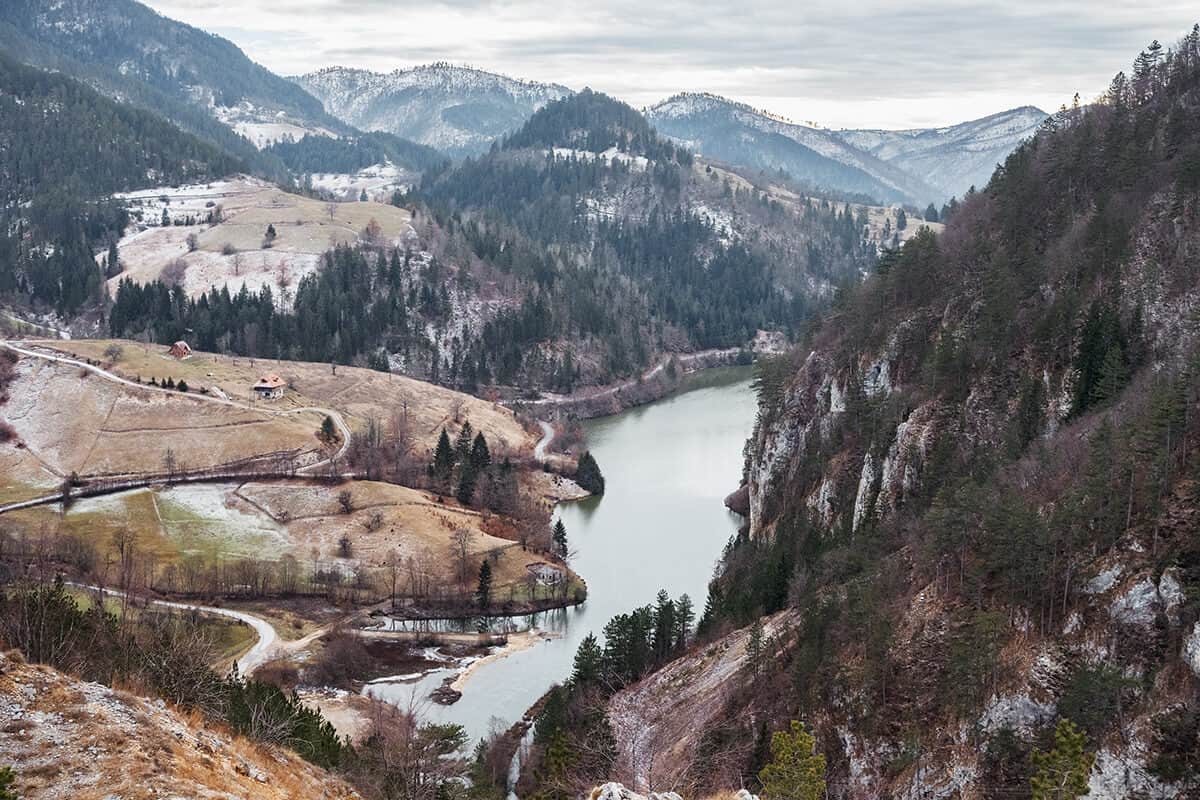 The Balkans Peace Walk
Via Dinarica is a new mega-trail that links 7 Balkan countries. It goes across once war-torn former Yugoslavia, hence the name - Peace Walk. The main White trail starts at Slovenia and goes through Croatia, Bosnia and Herzegovina, via Montenegro to Albania. Two more treks go in parallel to the White one - the Blue trail goes along the coastline and the green connects small villages.
The White trail follows the Dinaric Alps and extends over 1260 km. It takes 3 months to go from end to end but various tours explore parts of the trail. They involve 6-hour walks per day on average. Accommodation varies from mountain huts to riverside cabins and lodges.
On the way, you get to see many glacial lakes, rolling hills, fir and beech trees. Don't miss Perucica reserve - one of two remaining old growth forests in Europe. This botanical paradise boasts more than 1000 species of plants and wild flowers like narcissi, purple crocuses and fragrant mint and thyme.
Experience: Via Dinarica offers the amazing opportunity of rafting on the Tara river through the deepest canyon in Europe. The Durmitor National Park canyon reaches 1300 m at its deepest. So if you are ready for some adrenaline pumping refreshment, you should definitely give it a try!
---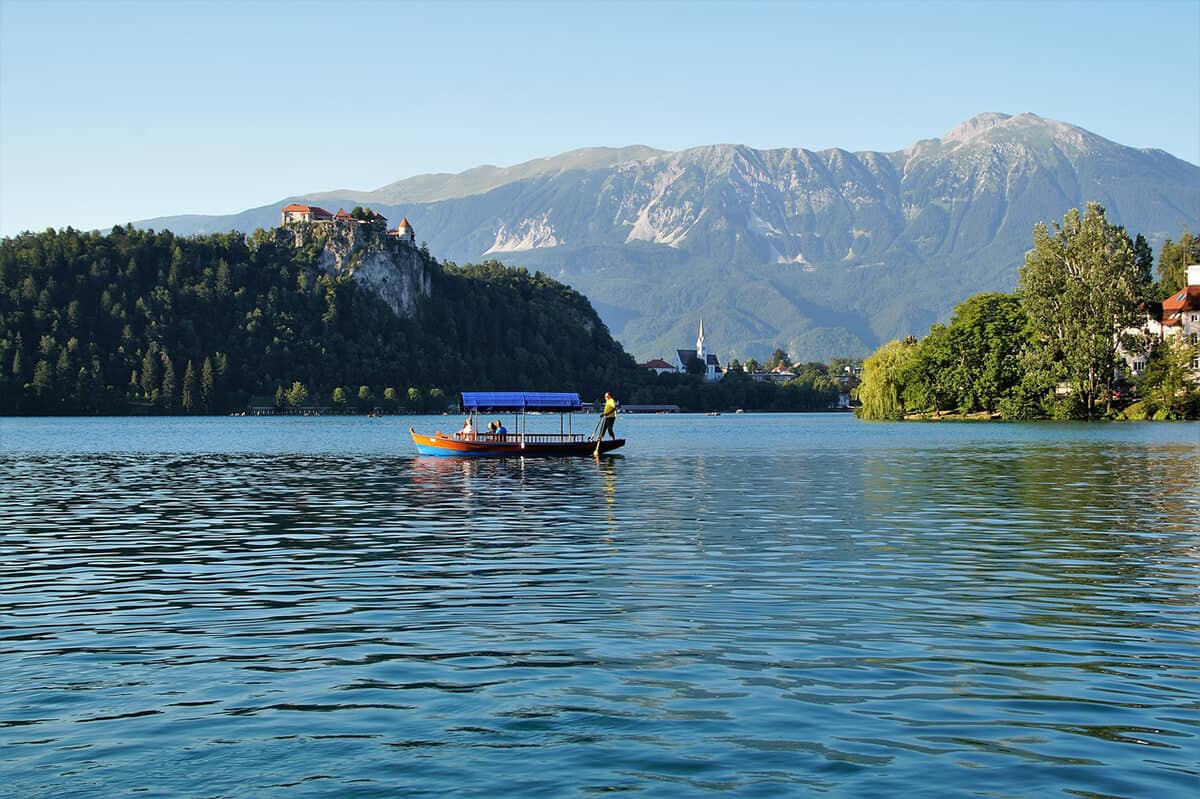 Slovenian Alps
While still in the Balkans, mountain lovers can explore the challenges of the Julian Alps and the famous Mount Triglav (2864 m) in Slovenia. This most eastern extension of the great Alps Range offers amazing walks with stunning views over glacial lakes like Bohini and Bled. The picturesque landscape, thick green forests, lush meadows and jagged limestone peaks make this destination especially suitable for photography enthusiasts. You can stay in rustic mountain huts, cabins and bivouacs.
The Tolmin gorge offers an amazing view of the turquoise waters of the Tomlinka and Zadlaščica streams.
Don't miss the thermal springs and Dnate's cave where the famous writer supposedly got the inspiration for his Divine Comedy.
---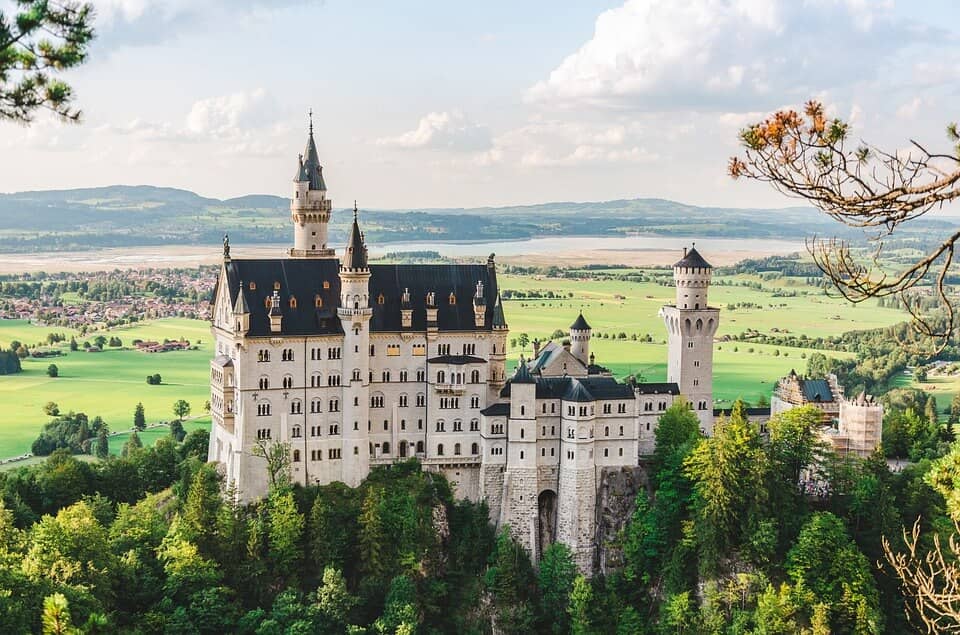 Germany: Historic Bavaria
A walking tour with a cultural twist!
Historic Bavaria has well-established hiking trails that go through ancient forests, lush farmlands and vineyards and timber houses of medieval towns.
The top 3 must see cities in Bavaria are: Rothenburg ob der Tauber, Nördlingen and Dinkelsbühl.
Rothenburg ob der Tauber lies on the Romantic Road - a picturesque 350-km route through the forests and mountains of Bavaria. This charming town of cobbled lanes and fairytale atmosphere is a favourite destination for day-trippers. So if you want to experience the true essence of this medieval city, stay the night.
Nördlingen is an impressive, almost perfectly circular town. It was built in an impact crater (hence the shape) and boasts an intact ancient city wall. Don't miss St George's church with its 90-meter steeple called "Daniel", the 13-th century town hall and the wonderful museums displaying magic lanterns, silent films, barrel organs and music boxes.
Dinkelsbühl is regarded as 'the most beautiful city in Germany'. Its timbered cottages among its many winding lanes are genuinely impressive!
Spot: red deer, goshawks and wild boar in the Bavarian forests.
Taste: Bavarian sausages, Käsespätzle (pasta baked with cheese and onions), Apfelstrudel, Dampfnudeln, and of course, the famous German beer!
---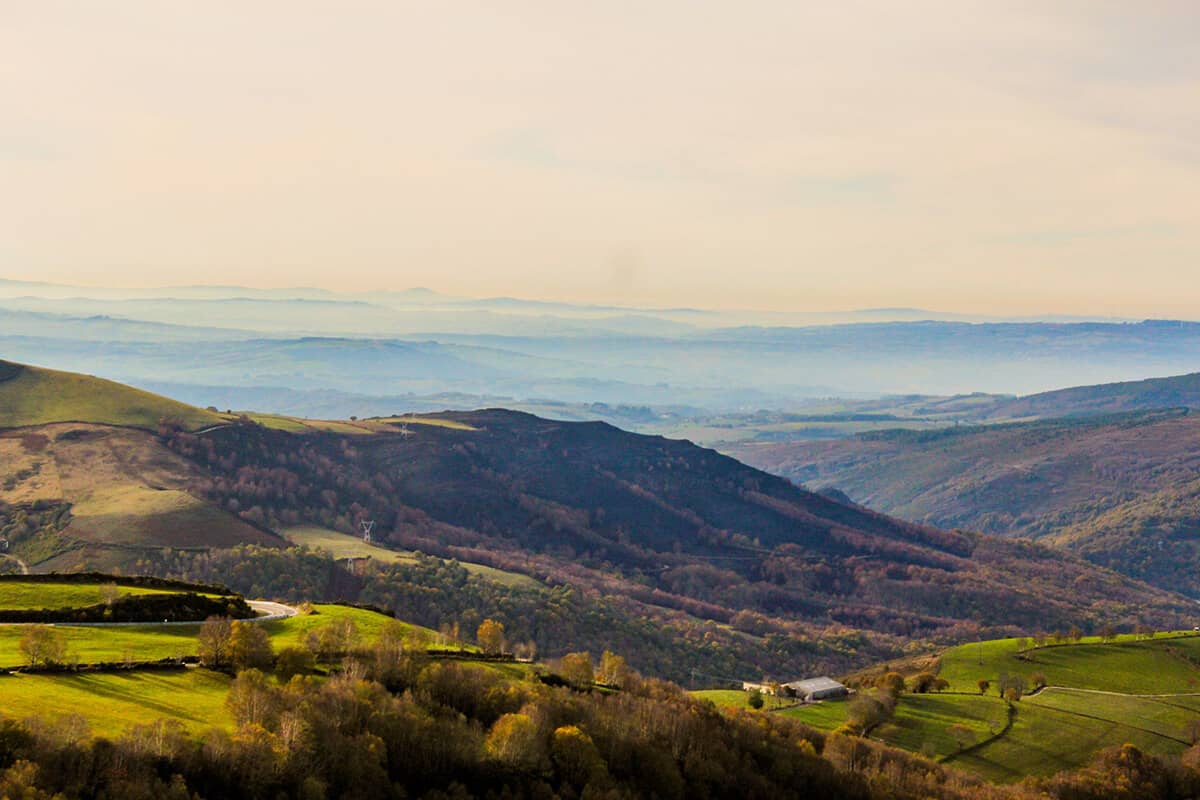 Spain: Camino de Santiago
It's time for a spiritual walking holiday.
The Way of St James is a network of pilgrim's paths leading to a shrine of the apostle St James the Great in the Cathedral of Santiago de Compostela in Galicia, Spain. This path is in the UNESCO World Heritage List. It is suitable for all travellers on a spiritual quest, as well as hiking lovers and cycling enthusiasts. The course covers a total of 780 km and takes 30 to 35 days if you manage to walk 23-27 km a day.
Tourist companies typically offer two basic courses: Camino Frances and Camino del Norte. 
The French Way is perhaps the most popular pilgrimage route of the Way of St James. It runs from Saint-Jean-Pied-de-Port on the French side of the Pyrenees to Roncesvalles on the Spanish side. The 780 km trail starts from there to Santiago de Compostela.
The Northern Way goes along the wonderful Northern coast of 'Green Spain' from the Basque Country, through Asturias and on to Galicia. En route you get to see fascinating fishing villages, stunning beaches, and taste delicious seafood.
Difficulty: The course is mostly flat and follows good paths. What is difficult about this holiday is that most people have never walked continuously for more than 20 days.
---
Norway: Fjords and Glaciers
Summer is, naturally, the best season to admire Norway's blue lakes, fjords and stunning waterfalls. There are numerous walking trails for hiking lovers. However, if you want to avoid some of the more challenging climbs, you can also use the railway and cable cars.
A must see here is Finse (which is popular with Antarctic explorers in winter) located on the edge of the frozen lake Finsevatnet - a great spot for cross-country skiing and sail-skiing. Summer recreation options include glacier walking on the blue ice Hardangerjøkulen. Plan time for a spectacular walk to Flam and take the ferry to Aurland or the King of fjords - Sognefjord. The largest fjord in Norway stretches 205 kilometres inland from the ocean and offers stunning views. Take a boat to marvel at the majestic scenery and the famous stave churches - magnificent wooden buildings that have survived since Medieval times!
---
Scotland: The West Highland Way
You have probably seen many of Scotland's breath-taking landscapes on screen! The country's magnificent mountains, sparkling lochs and castles have been featured in iconic films such as Skyfall, the Harry Potter series and Game of Thrones.
The popular West HIghland Way is a long-distance route between Milngavie and Fort William. It's a moderate to strenuous trail through epic countryside - from wooded lowlands through windswept moorland to rugged mountain sides.
Ascend the Devil's Staircase to enjoy the awe-inspiring panorama over the Scottish Highlands. Yet be careful - the famous 10-km Aonach Eagach is a very rocky ridge. Its central section stretches over 2 km and requires scrambling ability. Legend tells that in the past builders used the Devil's Staircase to go to the pub on payday and on the way back on wintry dark nights the devil claimed his own.
---
Ready to pack your walking boots and a windbreaker jacket? Walking holidays present a myriad of fascinating destinations to travel lovers!
If you are new to hiking, however, there are some questions that may help you choose the best tour for you. For example: How fit are you? Do you prefer following a guide or reading the maps yourself? Would you like to share this experience with many travellers or do you prefer to go at your own pace and make it an individual holiday?
Our brief guide can help you choose the best destination for your walking holiday.
Bonus: Types of walking holidays
Guided or Self-guided

Once you start browsing through holiday pages, you will have to choose between a guided or a self-guided tour.

A self-guided tour means that you will have some information, route notes and a map, some amenities will be pre-arranged for you but you will be responsible for getting from point A to point B on your own. Holiday and travel services or tour operators usually organize accommodation and luggage transfers from starting point to the final destination. Yet you are free to make stops during your walks - for a rest or to take photos - whenever you like.

A guided walking holiday, on the other hand, is great if you'd prefer to travel in a small group and share the experience. You may need a guide especially if your destination is off the beaten track and you don't speak the local language. Guides can also  show you the hidden gems on your walking trails for your holiday photos and provide some fascinating background information.

Centre-based or Nomadic

WIth centre based walking holidays you can explore numerous trails in a particular region. You walk for 5-7 hours during the day and go back to your accommodation and enjoy a relaxing evening, perhaps even a jacuzzi. No packing and unpacking hassle. An example would be a Chamonix-based Tour du Mont Blanc with various day trips.

Nomadic walking holidays take you along a longer course, and you stop at different accommodations along the way. Your luggage is usually transferred from hotel to hotel. An example here would be Camino de Santiago - a 30 day walk stretching over 780 kilometers!

Easy/Moderate to Strenuous

Some walking routes are marked as ''easy'' or moderate. They usually follow clearly marked  flat paths and are suitable for family adventures.

Others follow strenuous treks in the beautiful scenery of majestic mountain ranges. These, however, require a good level of fitness, and perhaps some preparation and equipment.

Hut or High-end

On most websites, you can filter holiday offers by accommodation type. These vary widely - from free open wilderness huts in Finland, through architect-designed shelters in Denmark, to comfortable guesthouses and luxurious hotels. Simply browse and take your pick!

ATOL Scheme

ATOL stands for Air Travel Organiser's Licence. If a package holiday you buy is ATOL protected, you'll receive an ATOL certificate, which means that you will be financially protected. In case the tour company fails and you are abroad, your hotel costs and flights home will be covered. If you are still due to depart, then you will get a refund.

This protection does not apply to all holidays however, so you should check in advance!
Disrupted Flight Compensation
If you are not covered by this form of financial protection and the ATOL certificate is not included in your tour, remember that you are protected under EC 261. According to European regulations, air travellers can claim up to €600 in compensation for denied boarding, a delayed or cancelled flight.
If your long-awaited walking holiday started or ended with a flight disruption in Europe, use our free compensation calculator to check your eligibility.
You can rest assured that our team of travel and legal experts will help you assert your rights so that you can focus on the important bit: choosing your dream destination and having an amazing walking holiday in Europe!
---
---
---