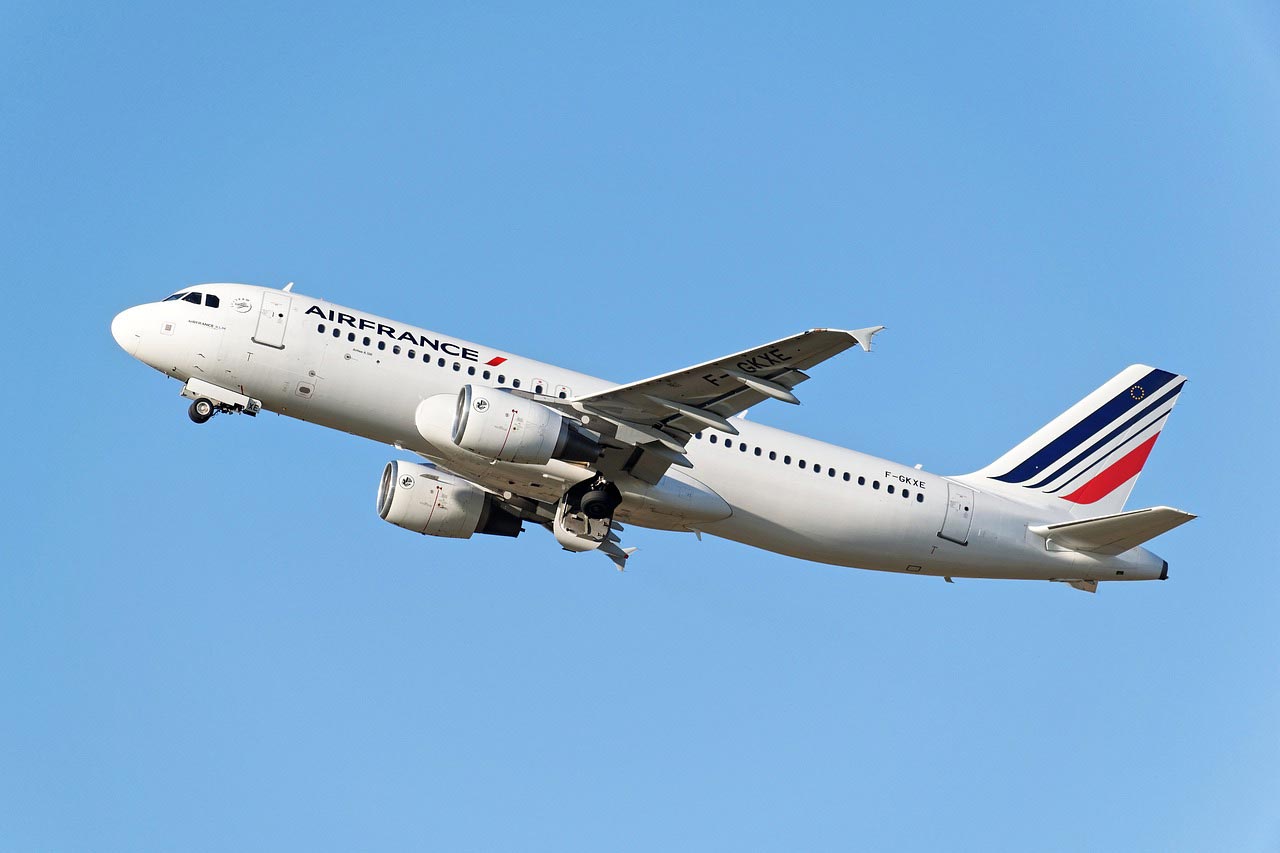 How to Claim Air France Compensation
Whether you are travelling with Air France for business or pleasure, suffering a flight delay or cancellation can be very stressful. But under EU Regulation 261/2004 (EC 261), you could claim up to €600 ($700) financial compensation!
Sadly, the claim process can be long, tiresome and very often unrewarding.
But you don't have to worry, thanks to SkyRefund you have a quick and easy way of claiming your compensation for a delayed, canceled or overbooked Air France flight. The steps are easy: just submit your flight details (the flight number and date) in our free compensation calculator. Our skilled team will then take the required legal actions to protect your rights and make sure you receive your refund.
But that's not all, we work on a "No Win, No Fee" principle: you will only have to pay us 35% of the received amount if we successfully get your compensation. 
Air France flight delay compensation claims
If your Air France flight is delayed more than three hours, you could be eligible for compensation. You should keep in mind that the duration of a flight delay is the difference between the actual and the scheduled time of arrival at the final destination. 
The second important condition for claiming delay compensation is that the delay was not due to any extraordinary circumstances. Some examples of extraordinary circumstances include:
    Bad weather (including hailstorms, snowstorms, strong crosswinds, low visibility)

    Air Traffic Control restrictions (e.g. runway closures or airport shutdowns)

    Airport personnel strikes

    Bird strikes

    Hidden manufacturing defects
All of the examples we mentioned above would be beyond the airline's capabilities to prevent or mitigate. That's why Air France would not be required to pay compensation in these cases.
Did you have a

delayed

flight in the last

3 years

?
Check your
compensation

for delayed flights for free!

Air France flight cancellation compensation claims
As an Air France customer you could be entitled to compensation if your flight is cancelled and the airline fails to notify you of the disruption on time. Specifically, you can claim Air France canceled flight compensation if all of the following conditions are met:
   You were informed of the canceled flight less than a week before the flight

   You arrived at your final destination more than 2 hours late

   The flight was not canceled due to any extraordinary circumstances
Even if the airline informed you of the cancellation within 14 days of your flight's scheduled departure time, you could get compensation. In this case, however, your alternate flight should have arrived more than 4 hours late.
Moreover, you also automatically have the right to an alternative flight to your final destination OR a full refund of the ticket price. 
Air France denied boarding compensation
You could also receive a reimbursement if you are denied boarding to the aircraft due to overbooking. Since the disruption to your travel plans would be the air carrier's fault, you could claim overbooking compensation.
As with flight delays and cancellations, the size of your Air France denied boarding compensation will depend on the distance of your flight. The good news is that you will also immediately be entitled to a refund or a replacement flight to your final destination, no matter how late you arrive at your final destination.
Compensation amounts
The amount of financial compensation you are entitled to depends on the distance of your delayed or canceled flight with Air France. You can consult the table below for the exact amounts.

| | | |
| --- | --- | --- |
| € 250 | € 400 | € 600 |
| Less than 1500 km | Between 1500 & 3500 km | More than 3500 km |
About Air France
Air France was founded in 1933 and is one of the biggest airlines in Europe. The airline was the French flag carrier for more than seventy years before it merged with the Dutch state airline in 2004 and became Air France - KLM group. The two air carriers welcomed 83 million passengers on board of their aircrafts in 2022. 
Today, the airline's fleet flies to nearly 170 destinations in more than 90 countries across six continents. Both of its main hubs are located in Paris: Charles de Gaulle Airport (CDG), Europe's second busiest airport, and Paris Orly Airport (ORY).
Air France Rankings
Air France is a certified 4-star airline by the leading review website Skytrax and has an overall score of 5/10 for their flights' passenger comfort as well as value for money. In 2022, Air France was voted best airline in Western Europe for the second year in a row.