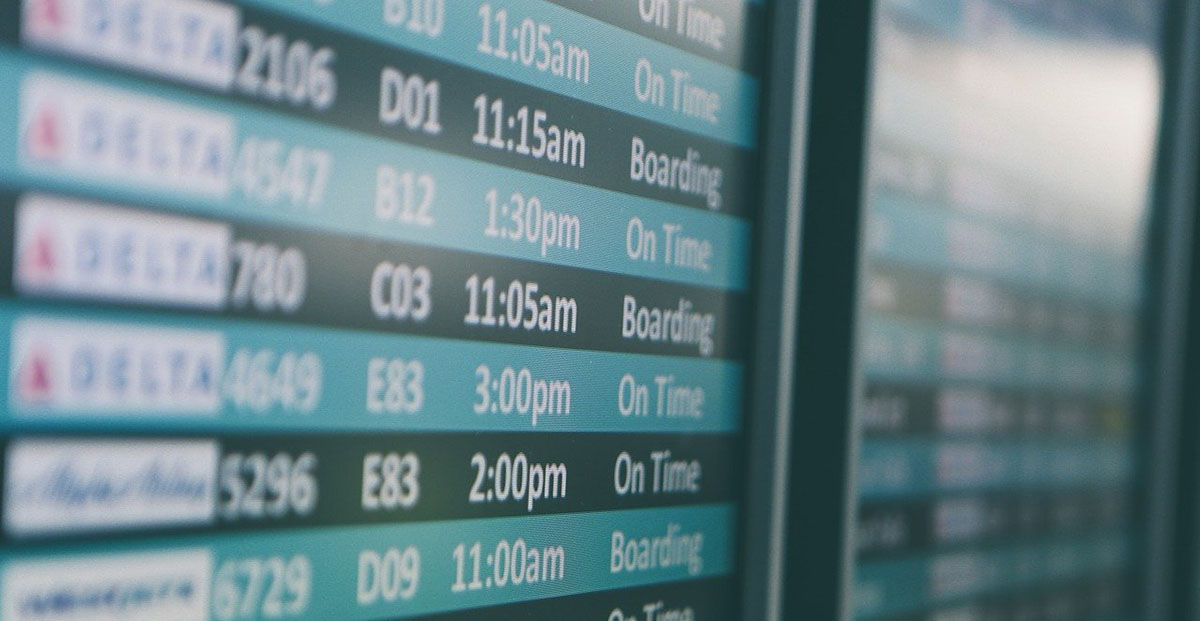 (Photo by Arnel Hasanovic on Unsplash)
Knowing how long your flight will be could make you feel more at ease and in control of the situation. That way, you can prepare not only mentally, but also by taking everything necessary for a short or long-haul flight.
In this article, we will share how to quickly calculate your flight time. We always aim to provide useful information to our clients. SkyRefund is a leader in protecting passenger rights.
Have you experienced any problems with your flights in the last 3 years, such as delay, cancellation, downgrading, overbooking or denied boarding? You could be eligible for compensation - check your flight now. We only need your flight number and date.
---
We help you get compensation for
delayed and cancelled flights

in the last

3 years.
Check your flight now. Get up to
€ 600

per passenger.
---
What is a flight time?
This is the total time an aircraft is in flight, from the point of takeoff to landing, including the time for taxiing to and from the runway.
The flight duration depends on many factors, such as:
type of aircraft,

flight path,

weather conditions.
For example, a headwind will increase the flight time, while a tailwind will reduce it.
How do you calculate flight time?
You can use a flight time calculator app or website such as Travel Math that will instantly give you the flight duration once you enter the points of departure and arrival.
There are many similar tools online which calculate the flight distance and the required flight time for any location or airport in the world that you choose.
The benefits of knowing your flight distance
Why is it important to know the distance and the duration of your flight?
If your flight is delayed, you might be entitled to compensation. It is calculated based on the distance of the flight as well as the flight time.
Check your passenger rights to know what flight delay or cancellation compensation you are eligible for.
In case you have had delayed or cancelled flights in the past 3 years, check your flight delay compensation. We will help you claim it.
---
---