After the huge hit that it took with the COVID crisis, the airline industry is facing many issues on the way to recovery. 2022 was a hard year for airlines, airports, and travellers alike: strikes, understaffing, long queues, delays and cancellations, we saw it all. Regardless of the difficulties, the passenger traffic has shown a stable increase and 2023 could be the year when it hits pre pandemic levels again. 
Airlines started investing in new aircraft and flying new routes in order to keep up with the travel demand. IATA reported that after the impressive number of 4.5 billion passengers carried globally in 2019 plummeted to just 1.8 billion in 2020, the passenger volume saw an encouraging increase in 2022. During the first two quarters 3 billion people flew across the globe. 
So what are the airline rankings for the largest carriers in the world? The answer depends on the criteria used to determine the airline's size: it could be the number of passengers carried, number of departures (number of flights), revenue, etc. In this article we present to you the world's biggest airlines by seat capacity based on data from Official Airline Guide, a UK firm for aviation analytics. The published data is for 2021.
---
We help you get compensation for
delayed and cancelled flights

in the last

3 years.
Check your flight now. Get up to
€ 600

per passenger.
---
#1 Southwest Airlines
The first spot in the ranking is held by Southwest, the world's largest low-cost air carrier: they had a capacity of 168,852,981 seats in 2021.
The company was founded in 1967 in Texas as an intrastate airline whose plan was to undercut competitors' prices and avoid federal price controls and market regulations. After successfully winning the lawsuits that followed, Southwest resumed operations in 1971.
Today Southwest boasts 3000 departures every day in peak season to 121 destinations in the USA (including Hawaii since March 2019) and ten additional countries.
Southwest is the largest operator of Boeing 737 in the world - 771, each averaging about 6 flights a day.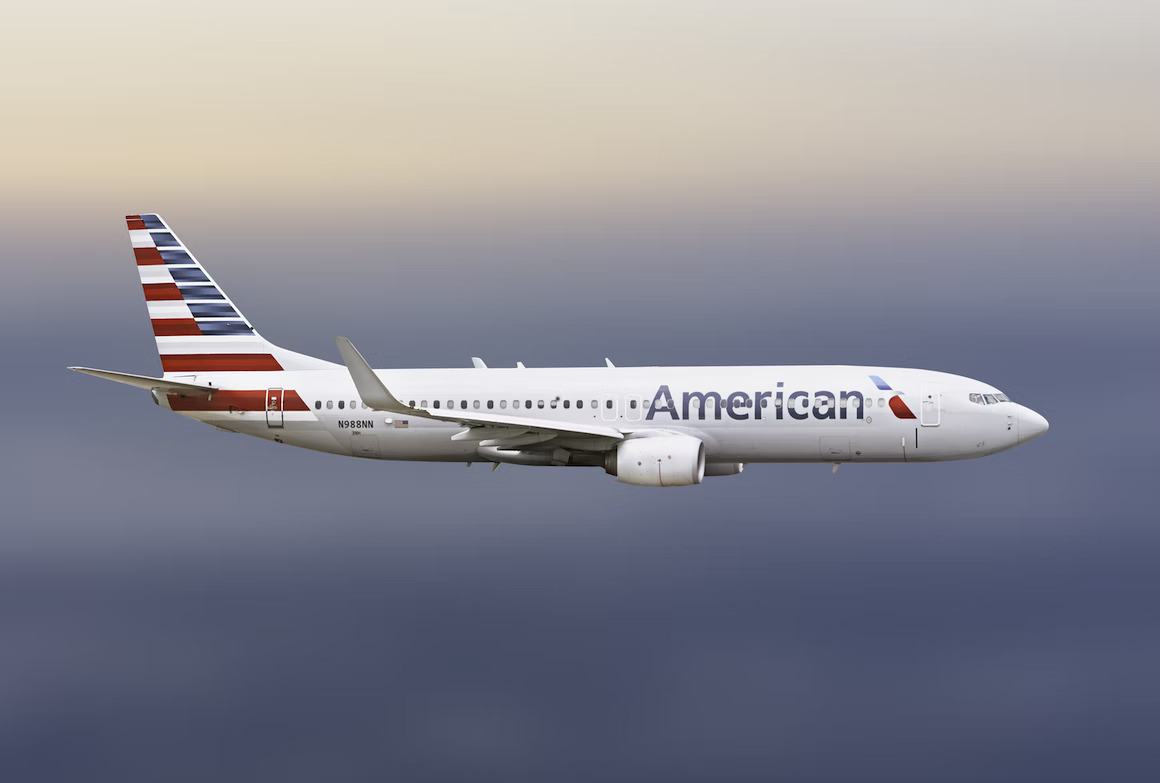 #2 American Airlines
With its 151,146,489 seats, another US behemoth takes the second spot in the 10 top airlines by number of seats offered. However, American Airlines is the largest airline in the world by fleet size (933 aircraft). 
American is headquartered in Fort Worth, Texas, and was formed in 2013 after the merger of AMR Corporation and US Group, currently the American Airlines Group. The original American Airlines was actually formed in the 1930s and was a conglomeration of 82 small airline companies.
American boasts more than 6,700 daily flights – one every 13 seconds, and takes passengers to 350 locations in 56 countries worldwide. About two-thirds of its fleet consists of Airbus A320 and Boeing 737-800s aircraft, and the company is planning to add 159 new aircraft.
#3 Delta Air Lines
Delta is the world's third largest airline in terms of seat capacity, 143,180,744 seats, and boasts the second largest fleet - 910 aircraft.
Delta is also the oldest United States airline still in operation. The original company - Delta Air Lines - began as a crop dusting operation in Georgia back in 1924. In 1929 it was transformed into Delta Air Service and made its first passenger flight between Texas and Mississippi.
The company is headquartered in Atlanta and operates over 4,000 flights daily from its eight hubs. It travels to 275 destinations in 52 countries on six continents.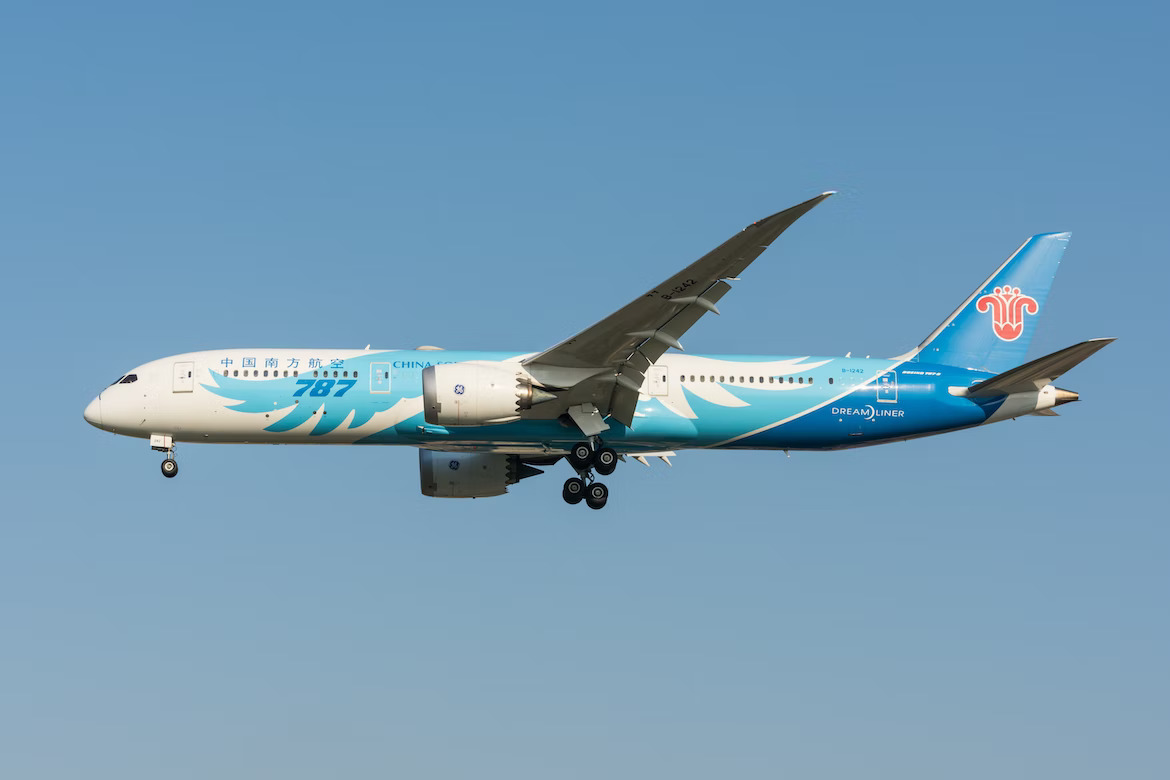 #4 China Southern Airlines
The first Asian airline in the top 10, the Guangzhou based China Southern, ranks 4th with its 123,472,958 seats.
It is а relatively young company: it was created in 1988 after the PRC government decided to decentralise monopoly carrier CAAC established in 1949. The so-called 'Big Three' were created in the process: China Southern (planned to serve Asia), China Eastern (to operate in Eastern Asia) and the flag carrier airline - Air China.
Gradually, Southern developed into Asia's largest airline in terms of fleet size (611, including cargo aircraft), revenue and passengers carried. It operates more than 2000 flights a day and flies to over 200 destinations.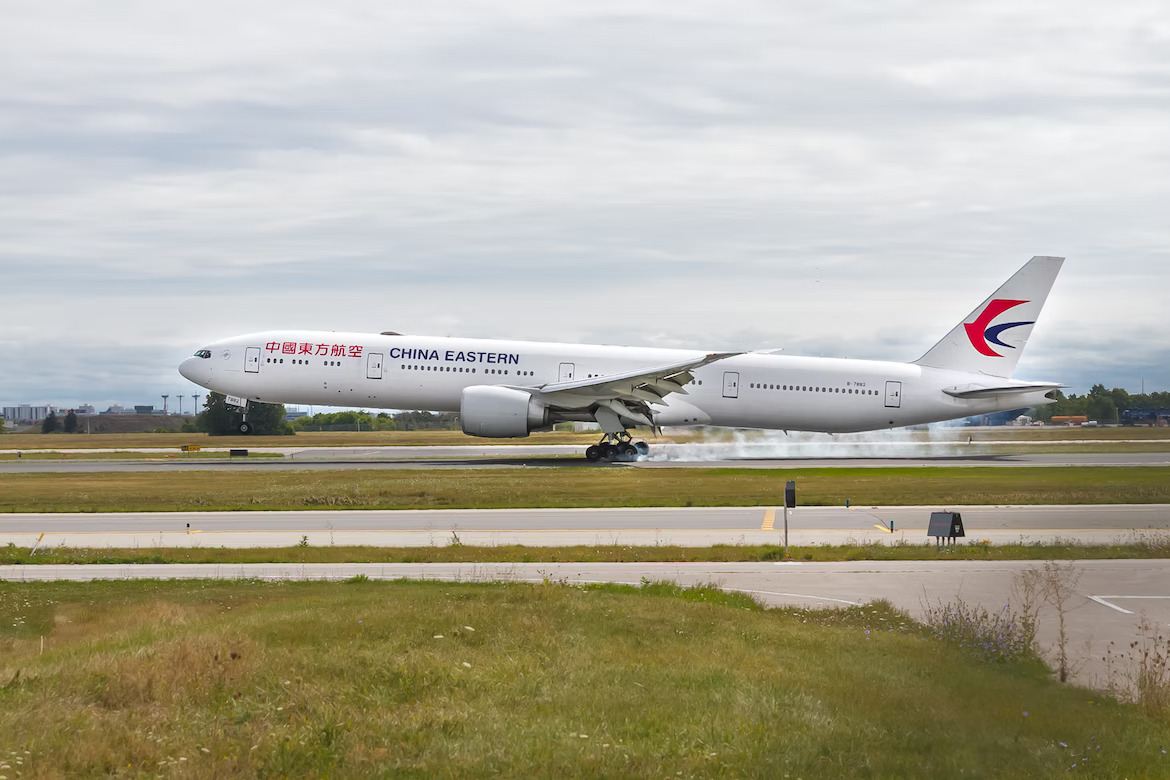 #5 China Eastern Airlines
This Shanghai-based Chinese airline comes 5th in the world top ten with its 115,625,762 seats.
It was created with China Southern and flag-carrier Air China as the 'Big Three' 30 years ago. Its initial purpose was to serve countries in East Asia but today it flies passengers to 248 regional, domestic and international destinations in Asia, North America and Australia.
China Eastern Airlines holds the record for the longest non-stop route - Shanghai to New York, which started operating in 2007.
---
We help you get compensation for
delayed and cancelled flights

in the last

3 years.
Check your flight now. Get up to
€ 600

per passenger.
---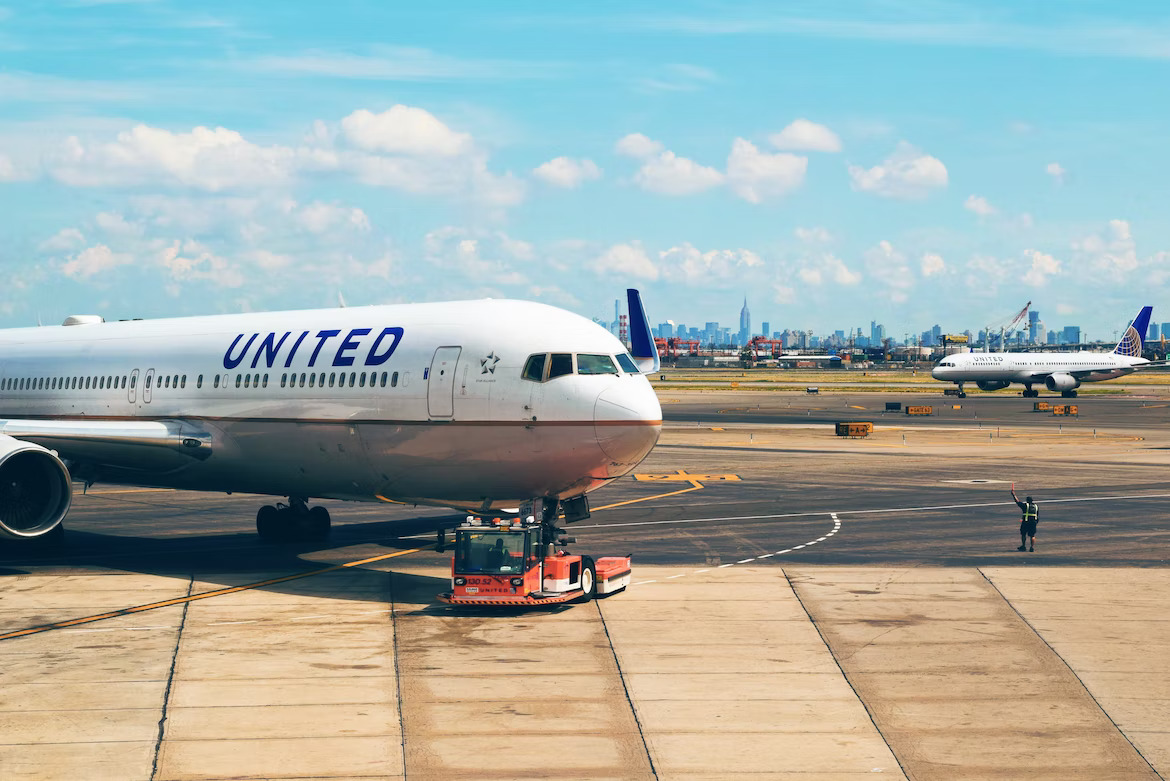 #6 United Airlines
United, one of the American Big 4, is an airline based in Chicago, Illinois. Its fleet consists of 861 aircraft with a capacity of 97,220,490 seats!
The airline was established in Idaho as Varney Air Lines almost a century ago. Later Varney became the first private contractor for airmail flights in the US. The company was then merged with others, including Boeing Air Transport.
United Airlines fleet consists mainly of Boeing and Airbus aircraft and flies to over 350 destinations.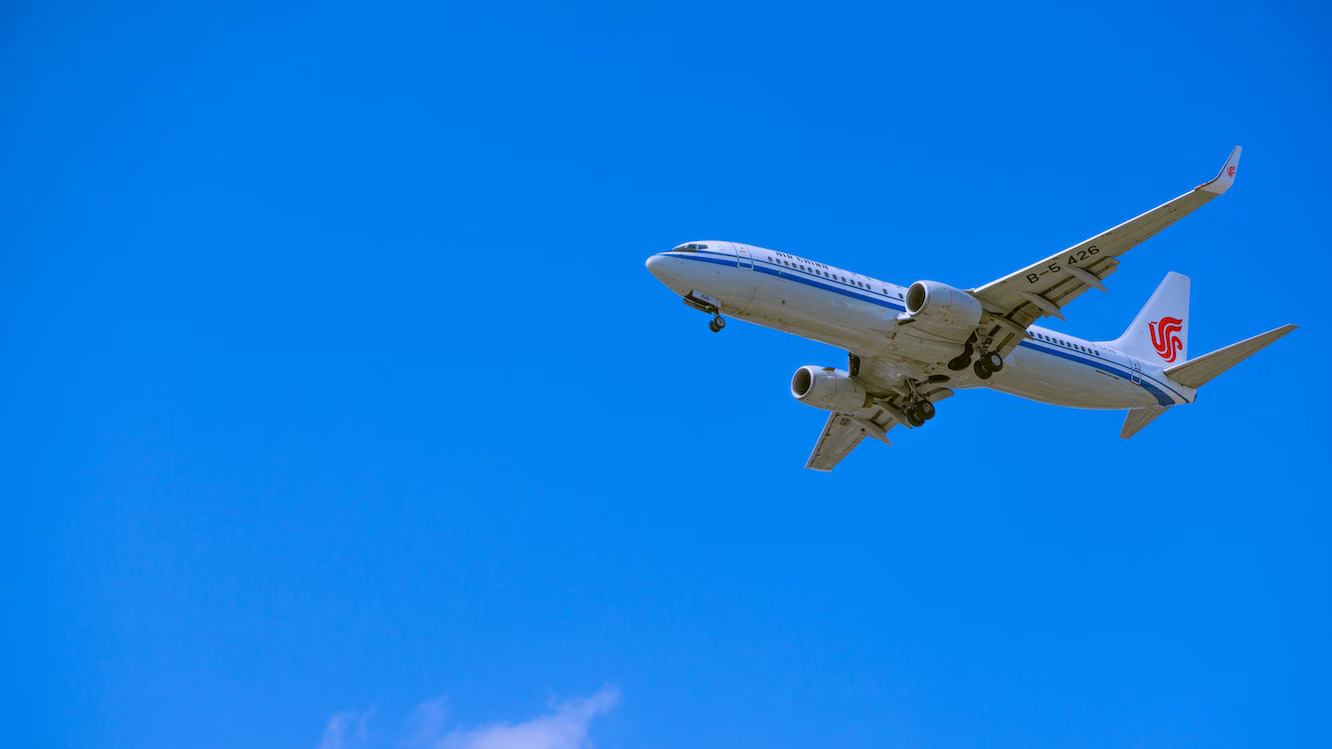 #7 Air China
PRC's flag carrier ranks as the 7th biggest airline with its capacity of 75,905,153 seats and is headquartered at Beijing Capital International Airport. Air China was established in 1988 after the split of CAAC and was "put in charge" of intercontinental flights. 
Air China inherited CAAC's Boeing 747s, 767s and 707s for long-haul flights. Its current fleet consists of 490 aircraft which serve over 200 destinations. The Chinese airline also uses Beijing Daxing, Chengdu Shuangliu, and Shanghai Pudong International airports as hubs. 
Air China has been a member of the Star Alliance since 2007.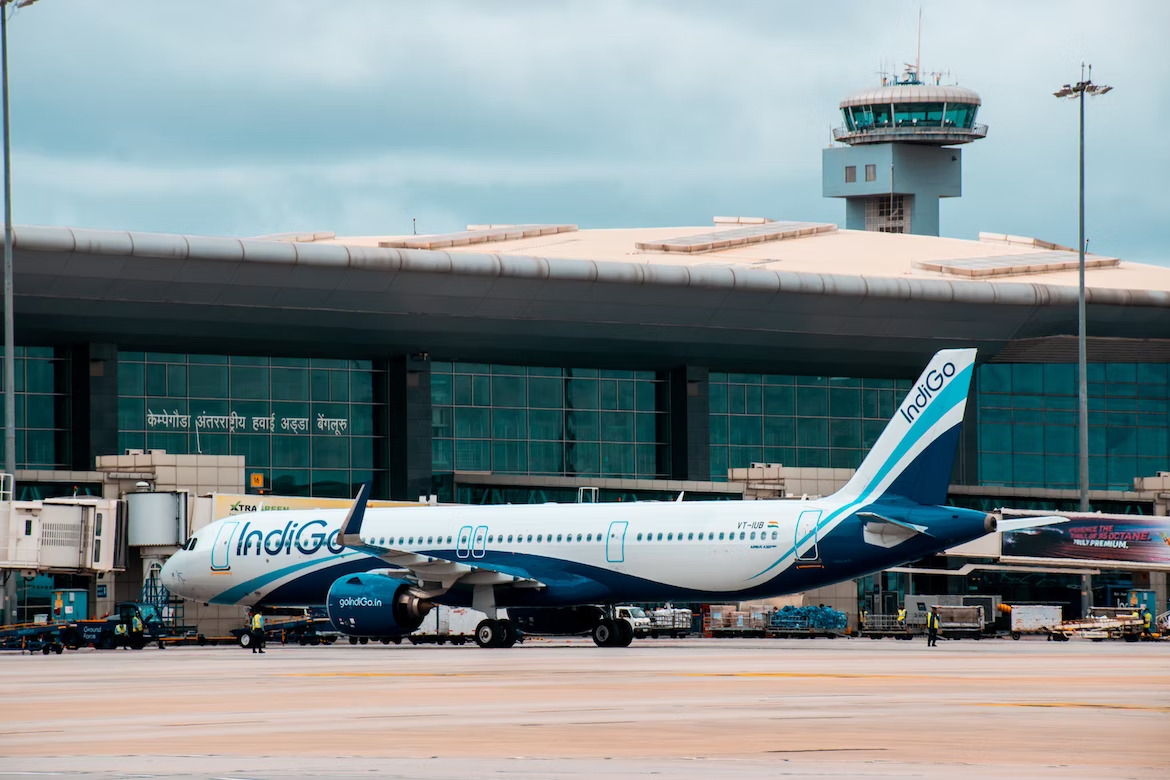 #8 IndiGo
IndiGo, whose official name is InterGlobe Aviation, was founded in 2006 and has expanded significantly since then. The Indian low-cost airline takes the 8th spot in the ranking with its 72,444,166 seats, but it is also the 4th largest Asian carrier and the largest Indian airline in terms of passengers carried and fleet size. 
IndiGo operates over 300 aircraft and 1,600 flights per day to 101 destinations (75 domestic and 26 international), as of November 2022. The primary hub of the Indian airline is Indira Gandhi International Airport, Delhi.
What's most impressive about IndiGo is that it was ranked as the 3rd most punctual airline globally by OAG Punctuality League.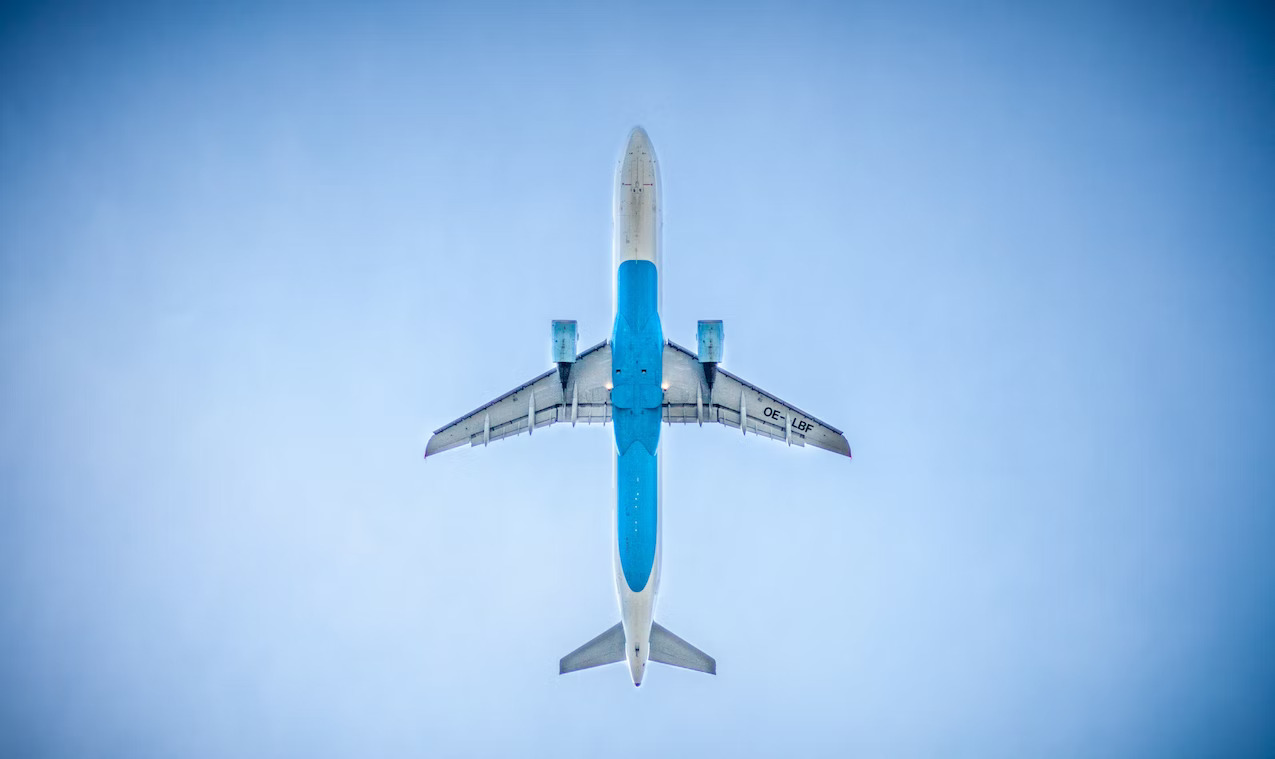 #9 SkyWest Airlines
The last American carrier to be included in the ranking is the regional airline SkyWest with its capacity of 48,696,471 seats. The headquarters of SkyWest are in St. George, Utah and it operates flights that are scheduled, marketed and sold by Alaska Airlines (as Alaska SkyWest), American Airlines (as American Eagle), Delta (as Delta Connection), and United (as United Express).
The daily average number of flights operated by SkyWest is more than 2,400 and its planes take passengers to 240 different cities in the US, Canada, and Mexico. SkyWest carried nearly 36 mln travellers in 2021 through its huge route network which connects smaller regional airports with the large hubs of its 4 big partners.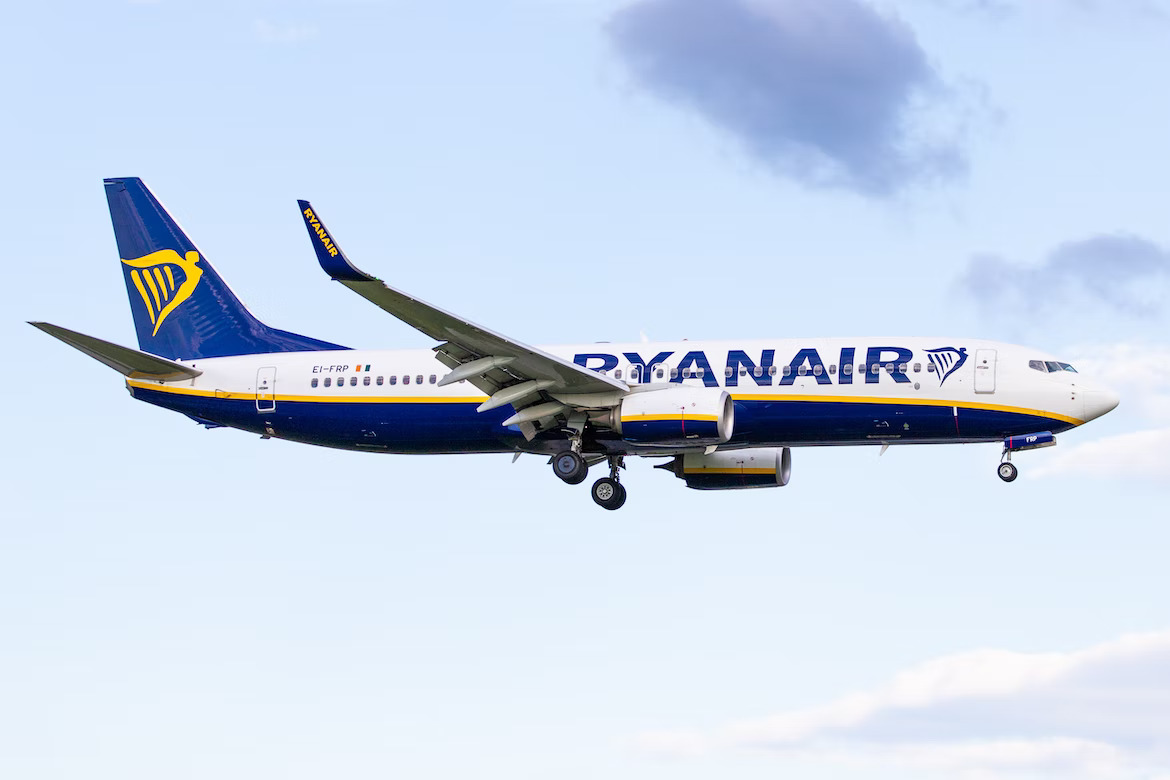 #10 Ryanair
The only European airline that made it to the top 10 is the Irish low-cost airline Ryanair. It offered 48,696,471 seats in 2021 and serves 1,750 routes across 33 countries.  
The success story of Ryanair is astonishing. The Dublin-based company was founded not too long ago, in 1984, to fight the British Airways/ Aer Lingus duopoly on the London-Ireland flights. When allowed to fly to Luton in 1986, it had two planes on two routes but managed to carry a staggering number of 82,000 passengers in one year!
Currently, the company's fleet consists of more than 400 planes (mostly Boeing 737-800) serving over 230 destinations in Europe, North Africa and the Middle East.
---
---