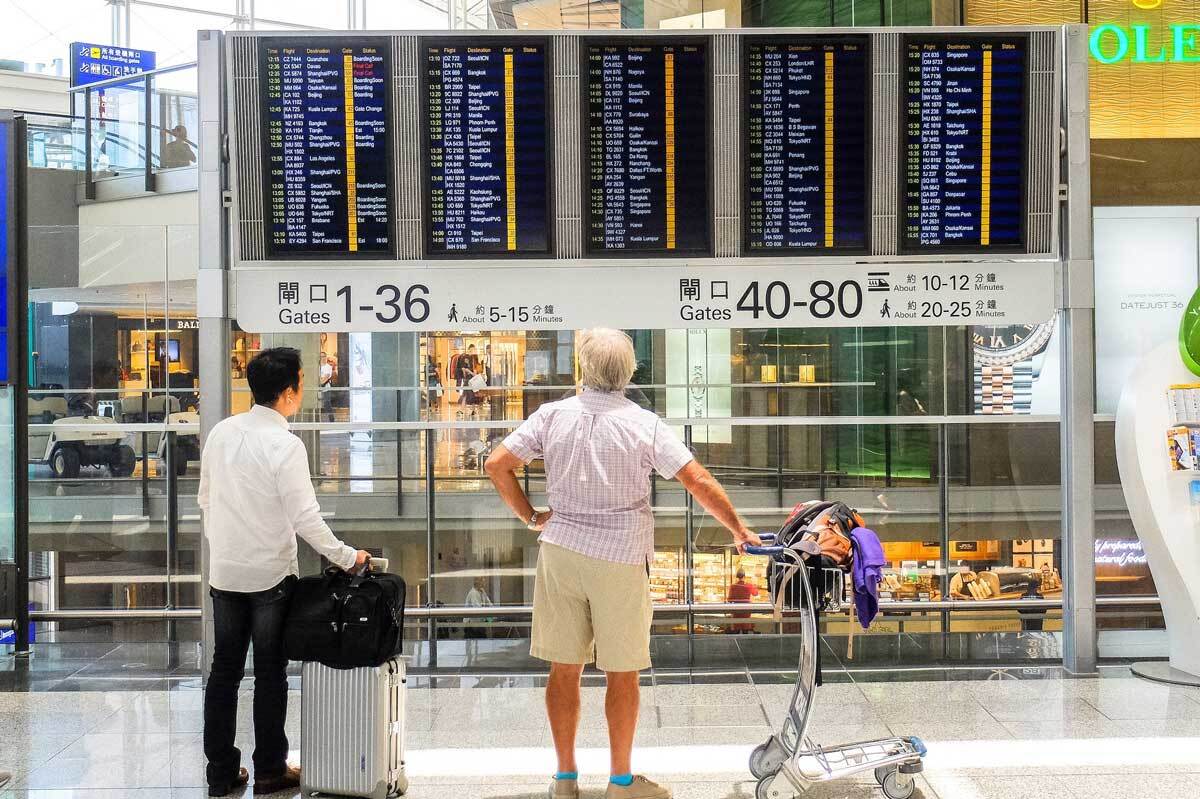 You have probably noticed that most air travel rankings primarily concern the best airports and airlines - it is always the top performers that stand out. And while it's good to know which air carriers and airports provide consistent good service, it's also not a bad idea to know which ones to avoid. That way, you can make a well-informed decision when planning your vacations or business trips. (Don't get us wrong though, we also ranked the biggest airports in the world, the most punctual airlines and the best airlines to fly in North America).
Ranking the worst 
So we at SkyRefund decided to shake things up and use our company data to make a list of the worst airports in the world of 2023. You might wonder what makes an airport bad. Naturally, there are many criteria on which you can base your evaluation - how comfortable and modern the facilities are, how easy it is to get information, is your luggage damaged or lost, how helpful the staff is, etc. 
Companies that analyze data, like for example J.D. Power, rank airports based on customer satisfaction. These factors could be quite subjective, though, and in the end, we can all probably agree thaft the most important aspect of every airport experience is whether the plane takes off on time, if at all. That is why we based our ranking on the compensation claims for delayed or canceled flights we have received in the last year.
We've ranked the top five most annoying airports on every continent (except Australia). So if you've ever been stuck in an endless delay or had a flight canceled out of the blue, and you wouldn't want to experience it again, our ranking will be of help. We've got the insider information on the worst airports and will gladly share it with you. 


NORTH AMERICA   

John F Kennedy International Airport (JFK), New York City, NY

Chicago O' Hare International Airport (ORD), IL 

Miami International Airport (MIA), FL

Toronto Pearson International Airport (YYZ), Canada

Newark Liberty International Airport (EWR), New York City, NY
As you can see, the top contender for the "worst North American airport" is John F Kennedy in NYC, which, on some level, makes sense: it is the busiest out of 7 in the Big Apple, followed by Newark Liberty and Laguardia Airports. 
Interestingly enough, the two busiest airports in the United States and in the world -  Hartsfield Jackson Atlanta International Airport (ATL) and Dallas Fort Worth International Airport (DFW) are not even among the 10 worst North American airports.  According to data from the Bureau of Transportation Statistics, Hartsfield Jackson enplaned more than 45 million passengers in 2022 but apparently, there were not that many flight delays and travelers were happy with their on-time departures and short average reported wait time. If you are curious which other airports are among the top 10 busiest in the world, you can check out our article (hint, the third one is Denver International Airport).  
Did you have a

delayed

flight in the last

3 years

?
Check your
compensation

for delayed flights for free!
Some other airports worth mentioning when we discuss the worst North American air hubs are Los Angeles International Airport, the major airport serving LA and the surrounding California area, Cancún International Airport in Mexico, and San Francisco International Airport (which coincidentally is one of the eco-friendliest air hubs in the US). 
SOUTH AMERICA  

 
Guarulhos International Airport (GRU), Brazil

El Dorado International Airport (BOG), Colombia

Grantley Adams International Airport (BGI), Barbados

Ministro Pistarini International Airport (EZE), Argentina

Galeão International Airport (GIG), Brazil
EUROPE    
Belgrade Nikola Tesla Airport (BEG), Serbia    

London Heathrow Airport (LHR), United Kingdom 

London Gatwick Airport (LGW), United Kingdom 

London Luton Airport (LTN), United Kingdom 

Sofia Airport (SOF), Bulgaria

Dublin Airport (DUB), Ireland

Amsterdam Airport Schiphol (AMS), Netherlands 
As you have probably noticed, three of the top five worst European airports are in London and had quite a similar number of compensation claims, so we decided to add the next two on the list - Dublin and Amsterdam Schiphol.
ASIA    
Indira Gandhi Airport (DEL), India 

Chhatrapati Shivaji Airport (BOM), India   

Singapore Changi Airport (SIN), Singapore   

Suvarnabhumi Airport (BKK), Thailand

Incheon Airport (ICN), South Korea
Since the 5 worst Asian airports according to SkyRefund's data are mostly in East Asia, we decided to make a separate sub-ranking for the Middle Eastern airports. This part of the world has its own economic and touristic significance, and is home to the biggest airport in the world - King Fahd International Airport in Saudi Arabia. You can learn more about this impressive air hub in our blog post. 
MIDDLE EAST    
Ben Gurion Airport (TLV), Israel

Kutaisi Kopitnari Airport (KUT), Georgia

Queen Alia Airport (AMM), Jordan

Zvartnots Airport (EVN), Armenia

Dubai Airport (DXB), United Arab Emirates
AFRICA  
Hurghada Airport (HRG), Egypt   

Habib Bourguiba Airport (MIR), Tunisia   

Cairo Airport (CAI), Egypt    

Mohammed V Airport (CMN), Morocco    

OR Tambo Airport (JNB), South Africa
Flight delay or cancelation: claim compensation
While the main focus of this article will be on the worst airports, we would like to end on a positive note. As we already mentioned, our data is based on the compensation claims we have received from our customers about each airport. What do we mean by compensation?
According to EC 261/2004, a European law regulation, every air passenger can get financial reimbursement in the case of a flight delay or cancellation. Of course, there are specific conditions that need to be fulfilled, but the bottom line is that you can get up to $700 (€600) which might be somewhat of a consolation for your trouble. 
Did you have a

delayed

flight in the last

3 years

?
Check your
compensation

for delayed flights for free!
Enter your flight details in our free compensation calculator, check your eligibility, and leave the rest to SkyRefund's expert team. We will file your claim, fight for your rights (even in court if needed), and best of all, only charge you a fee if we successfully get your money!
---
---