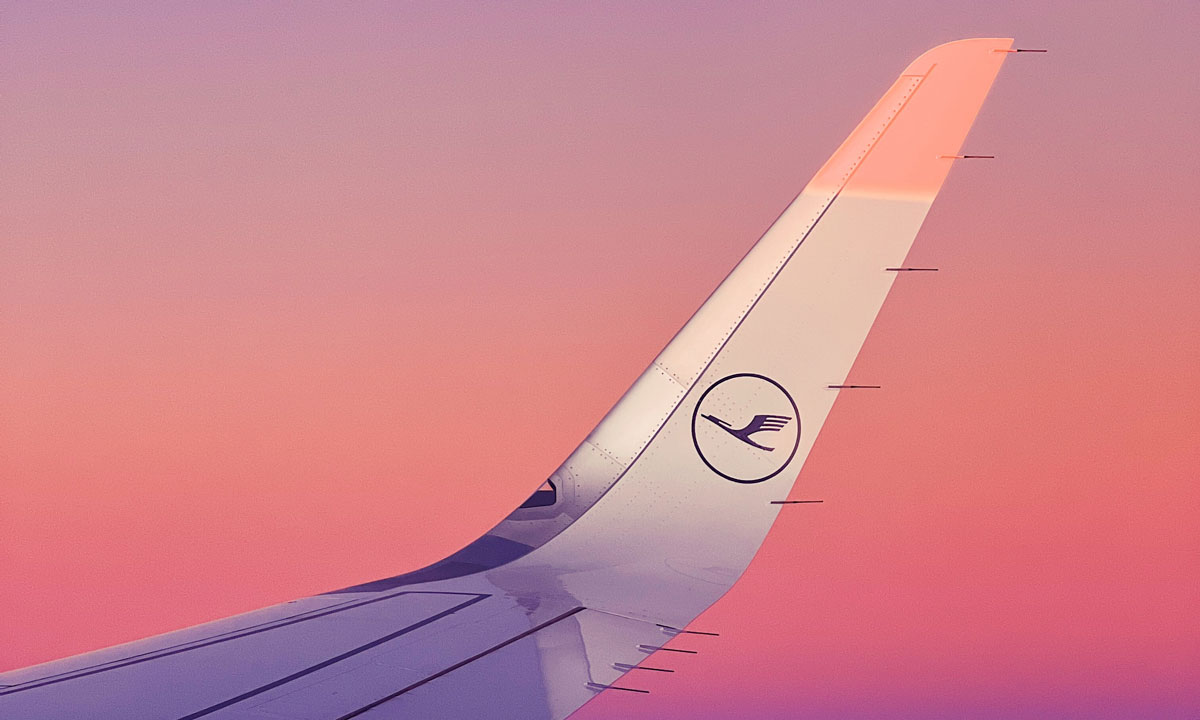 Lufthansa Cancelled Flight Compensation Claims



Lufthansa is one of the largest airlines in the world, having transported about 102 million passengers in 2022. The German flag carrier serves 17 domestic and 204 international destinations and continues to expand its route network in accordance with the increasing demand for air travel after the COVID-19 crisis. 
Even though Lufthansa is trying its best to meet its customers' needs, it is not immune against flight disruptions like cancellations, delays, missed connections, and overbookings. 
If you have experienced any problems on a Lufthansa service, you are probably familiar with the stress and the disappointment that comes along. Tension and anxiety at the airport, running for your next flight or missing a train, making changes to your hotel bookings, the various scenarios are never pleasant. 
There is a consolation, though: according to EU Regulation 261/2004 you may be entitled to compensation worth up to €600 (£520) if your Lufthansa flight is cancelled or delayed. The right to compensation in the event of a flight disruption applies to air passengers who are departing from an EU airport, or from a non-EU airport with an EU airline. Thus, all of Lufthansa's flights are subject to the provisions of EC261.
You may wonder how this all works: let us give you all the details, from the eligibility conditions to filing a claim.
Did you have a

delayed

flight in the last

3 years

?
Check your
compensation

for delayed flights for free!

Lufthansa cancelled flight compensation: eligibility conditions
If you have experienced a Lufthansa cancellation, your right to compensation is determined by the following criteria:
You were notified of the cancellation

less than two weeks

before your flight's departure.

You arrived at your final destination with

a delay of over 4 hours

.

Your cancellation was

not due to any extraordinary circumstances

. The most common examples of extraordinary circumstances include:

bad weather (thunderstorms, hail, blizzards, etc.);

airport staff strikes;

air traffic control regulations;

bird strikes;

security threats (for example a terrorist act).
Technical issues and airline personnel strikes are not considered extraordinary circumstances.
Most often, airlines cancel flights on the same day as the flight itself. In this case, if the airline does not take you to your final destination within 2 hours of the scheduled time of arrival, you could make a claim for compensation.
Here is a table that might make things a bit clearer:
| | |
| --- | --- |
| Notice Given | Arrival at Final Destination |
| 14 Days or More | No compensation |
| 7-13 Days | Your alternate flight arrived at your final destination more than 4 hours late. |
| Less than 7 Days | Your replacement flight arrived at your final destination more than 2 hours late. |
Find out if you are entitled to a Lufthansa flight cancellation compensation by submitting your flight details into our compensation calculator, it takes just a minute.
Moreover, if a Lufthansa flight was delayed or cancelled, according to your passenger rights, the airline is responsible for covering all necessary expenses for the period of your wait for departure such as food, beverages, hotel, and transport. 
The airline may offer you vouchers to be used at the airport but the offered value is often not enough to even cover basic needs. That is why we strongly advise you to keep all receipts so that you can get reimbursed at a later stage. 
| | | |
| --- | --- | --- |
| € 250 | € 400 | € 600 |
| Less than 1500 km | Between 1500 & 3500 km | More than 3500 km |
Lufthansa flight delay compensation: eligibility conditions
You would be eligible for compensation if your delayed flight meets the following conditions:
You reached your final destination with

a delay of over three hours

. When calculating the delay, you should consider

the difference between the officially announced time of arrival and the actual time when your plane landed

. So if for example you waited 4 hours at the airport before taking off, but the pilot managed to make up for some of the lost time during the flight and to land the plane less than 3 hours later than originally planned, you will not be able to claim compensation. 

There were

no extraordinary circumstances

surrounding the delay (see above).
Compensation amounts
If your Lufthansa flight gets cancelled and the airline is to blame for the cancellation, you can get financial compensation that ranges between €125 (£108) and €600 (£520). The amount is determined by the length of the flight and on the delay in arrival of the replacement flight (if such is provided). 
When it comes to the distance of the journey, the compensation amounts are distributed according to the following conditions:
If your flight spanned less than 1,500 km, you could claim €250 (£173

)

.

If the flight distance was between 1,500 and 3,500 km, the compensation could be €400 (£347).

If your flight covered a distance of more than 3,500 km, you could make a claim for up to €600 (£520).
If Lufthansa finds an alternative flight for you, you have to note when it arrives at your final destination. If the total delay is less than 2 hours, your compensation will be significantly reduced. 
We compiled all the possible scenarios and compensation amounts in the table below.
Less than




3 hours

Between




3 - 4 hours

More than




4 hours

Never arrived

Distance

 € -
 € 250 
€ 250 
 € 250 
All flights up to 1500 km
 € -
 € 400 
€ 400 
 € 400 
All flights between 1500 km and 3500 km
 € -
 € 400 
€ 400 
 € 400 
*All intra-EU flights over 3500 km
 € -
€ 300 
€ 600 
 € 600 
*All non-EU flights over 3500 km
Claim Lufthansa compensation
Claiming compensation on your own can be stressful and time-consuming.
With SkyRefund you can easily check your flight and submit your claim for Lufthansa cancelled flight compensation or flight delay compensation. We will take all of the necessary legal steps to help you receive your refund and spare you the trouble of fighting the airline by yourself. 
Our legal experts have the necessary experience and knowledge to do all the administrative work on your behalf, represent you before the relevant authorities, and even take Lufthansa to court if your case requires it. 
And the best part is that we work on a "No Win - No Fee" principle, so we will only get paid if we successfully claim your money back. If you receive your reimbursement from Lufthansa, we will charge you a fee of 35% of the compensation amount.
To find out if you're eligible, submit your claim - all you need to do is enter your flight number and date. SkyRefund offers you a stress-free and risk-free way of taking what is yours in case of a delayed, cancelled or overbooked flight.
Denied Boarding on a Lufthansa Flight
If you have been denied boarding on a Lufthansa flight, you could also be entitled to compensation. There is a catch, though: you should not give up your seat voluntarily in exchange for travel vouchers, travel miles, or any other perks and offers that the airline might come up with.
In the majority of the cases of overbooking, you would be able to claim compensation.
In addition to your compensation claim, you have the option to get a full ticket refund or an alternative flight to your final destination. If you have connecting flights, the airline should also offer you a return ticket to your original point of departure.
Lufthansa Missed Connection Compensation
Connecting flights are a big part of the services offered by Lufthansa. The German airline has a route network that spans over 6 continents and many travellers choose to make their connections with Lufthansa. However, a severe flight delay or cancellation at the first leg of your journey could lead to a missed connection and ultimately to a lot of stress. 
If you have had this experience recently, you may have the right to missed connection compensation, according to the European guidelines. To be eligible, you have to meet the same conditions as in the case of a flight delay. 
The only difference is that you need to have your tickets on the same reservation. It's easy to check whether all your flights are on the same booking: they will have the same reservation confirmation number. This means that Lufthansa is responsible for taking you to your final destination. With individual flights, the airline's obligation is to help you reach your next stop.
About Lufthansa
Deutsche Lufthansa AG, was first established in 1925 in Berlin, the German capital. After WWII the company stopped its operations and was revived in 1953, but as a different company, Luftag. 
Despite the unstable environment, West Germany managed to keep the airline running, and gradually acquired the previous logo and name. Thus, Lufthansa became the official German flag carrier once again and is still the biggest airline in the country. 
The primary hub of Lufthansa is at Frankfurt am Main airport, the biggest international airport in Germany and the 6th largest in Europe. Another important hub is Munich International Airport (7th largest in Europe) but it is used mostly for European flights, while Frankfurt operates primarily routes between Europe and other continents. 
Together with its subsidiaries, the Lufthansa Group owns the largest fleet among the European airlines. The fleet consists of 274 Airbus and Boeing aircraft, the most numerous being Airbus A320-200, Airbus A321-200, Airbus A350-900, and Boeing 747-8I. However, a big part of the fleet is being renewed and the German carrier will soon have 65 new Airbus A320neo and A321 neo, as well as 34 new Boeings 787-9, among others.

The other airlines owned by Lufthansa are:
Air Dolomiti

Austrian Airlines

Brussels Airlines

Edelweiss

Eurowings

ITA Airways

Lufthansa Cargo

Lufthansa CityLine

Swiss International Air Lines.
Lufthansa Group is also considering to soon buy SAS (the Scandinavian Airlines) and TAP Portugal, the Portuguese flag carrier.
Lufthansa Rankings
Based on customer reviews, Lufthansa has a score of 5/10 on Skytrax, the leading airline rating organisation. Travellers gave their opinion on Lufthansa's staff service, inflight entertainment, food and beverages, seat comfort and overall value for money. 
Apart from the reviews left by customers, Skytrax rated Lufthansa as a 4-star airline. This distinction reflects the carrier's overall efforts to provide a comfortable service to their customers as well as a high value for money. 
Lufthansa was even awarded as a 5-star airline in 2017 but Skytrax retracted this rating in 2022. Such a high award is only reserved for the very best airlines that provide excellent quality of services. Thus, the list of 5-star airlines currently only includes Asian and Middle-Eastern air companies. 
According to FlightStats, nearly 30% of Lufthansa flights experience a delay with an average delay duration of 38 minutes.
Did you have a

delayed

flight in the last

3 years

?
Check your
compensation

for delayed flights for free!