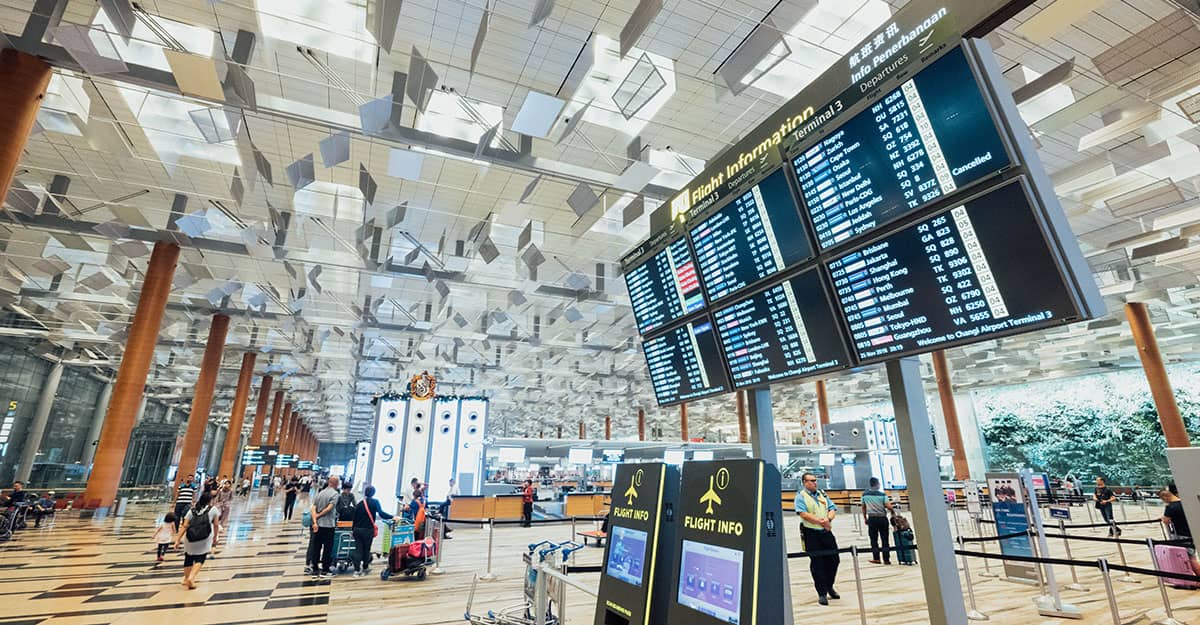 Have you just missed your flight or had to cancel?
Maybe you think your ticket is 100% non-refundable but actually, you might be able to get some of your money back! We're talking about the Air Passenger Duty refund, also known as airport tax refund.
Hearing about it for the first time? We will explain everything you need to know.
SkyRefund always aims to provide clients with useful information. SkyRefund is a leader in protecting passenger rights. Have you had any problems with your flights in the last 3 years, such as delay or cancellation? You could be eligible for compensation - check your flight now!
Now, let's see how you can get your APD refund.
---
We help you get compensation for
delayed and cancelled flights

in the last

3 years.
Check your flight now. Get up to
€ 600

per passenger.
---
What is Air Passenger Duty?
For each flight, airlines have to publish the exact amount of passengers, cargo and mail to the arrival and departing airports, so that the airports can calculate the amount of taxes and fees owed by the airlines.
That's where Air Passenger Duty, or APD for short, comes from. It is paid by most passengers of flights departing from a UK airport. It varies, depending on the ticket class and the length of the flight.
APD tax starts from £13 (for economy class, short-haul flights up to 2,000 miles) but can reach a three-digit number. You can see the HM Revenue and Customs website for all rates. It is not paid by children who are under 16 years old.
You automatically pay for APD when booking a flight. Normally, you would fly and then the tax authorities will collect it from the airline.
However, if you don't fly, this tax is not owed by the airline. So what happens with it? Are flight taxes refundable?
If you don't specifically ask for your money back, the airlines (or travel agents, if you booked through one) won't bother giving you an airport tax refund.
In fact, many air passengers don't know they have this right. That's how airlines make huge amounts of money every day!
Can I claim back Air Passenger Duty?
Yes - even if your ticket isn't refundable, you can still get an Air Passenger Duty refund...
if you don't use your ticket because your flight is cancelled;

if you cancel your ticket before the date of travel;

if you miss your flight.
How do I get an Air Passenger Duty refund?
Here is how to claim tax back on flights not taken:
Contact your airline or OTA (online travel agency), if you booked through one. You can usually do this via email, phone and social media, but the best method is email so that you have everything documented.
When you reach customer service, first you might get a reply that your ticket is non-refundable and therefore you can't get any money back.
You should be persistent. Explain that you are not after a ticket refund but only Air Passenger Duty refund, i.e. airport tax refund. This is always refundable.
The procedures for claiming a refund vary, depending on the airline. Some refund the tax automatically, while others require you to fill out a form. Each airline should have published information on how to claim back APD tax on its website. Contact them if you can't find these details.
What do I need to know about Air Passenger Duty refunds?
You'll be glad to know that there are usually no time limits to claim back APD. You can do this both for recent and past flights, no matter how much time has passed.
Important! Not all, but many airlines charge an administration fee to process your airport tax refund. Make sure you check in advance and don't waste your time if the final amount you'll get isn't worth it.
If you have an EasyJet or Ryanair ticket, you should know that these airlines have commercial deals with several airports and don't always pay airport taxes. If you didn't pay airport taxes to begin with, you obviously can't get a refund.
Here is something else to consider: APD was scrapped for children under 12 on May 1st 2015, and then for those under 16 on March 1st 2016. If you travelled with your children during that period of time and booked their seat in the lowest class of travel, you might be eligible for an Air Passenger Duty refund, depending on the date of the flight and the date of its booking.
How to claim an Air Passenger Duty refund: Examples
British Airways
Enter your child's travel document details on their 'Manage my booking' portal, which can be found on the homepage. Enter your child's age, and the refund should happen automatically within 72 hours.
For domestic flights, you'll need to contact the airline directly.
Ryanair
You'll need to fill out an online form to claim back APD from Ryanair.
easyJet
You can claim back your child's APD in the following way:
For international flights, sign in on easyJet's website and confirm the age of your child by entering their passport details under 'Manage my booking'. Then you should receive your refund automatically.
However, if you booked a domestic flight, you'll need to fill out an APD confirmation form.
---
We help you get compensation for
delayed and cancelled flights

in the last

3 years.
Check your flight now. Get up to
€ 600

per passenger.
---
Can I reduce the amount of flight tax I pay?
Now that you know that you almost always pay Air Passenger Duty when you fly, you might wonder whether you can do anything about it.
APD is calculated according to the distance flown. This means that it can sometimes be much less expensive to travel to another European airport before taking a long-haul flight instead of taking it directly from the UK.
Moreover, there are different rates of Airline Passenger Duty for different types of tickets. If you choose a standard-class ticket rather than a first-class or business-class one, you can save a significant amount of money.
Now that you know your rights as an air passenger better, don't forget to claim your Air Passenger Duty refund whenever possible.
Meanwhile, if there has been a problem with your flights in the past 3 years, check your flight delay compensation. We will help you claim it.
---
---