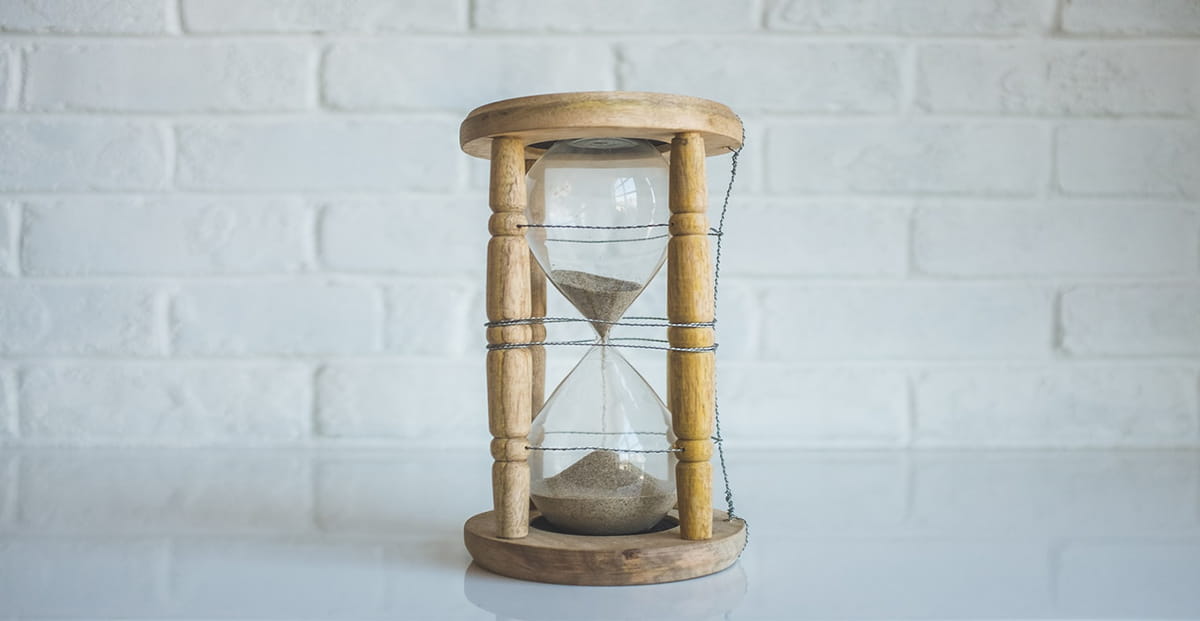 You have just found out that passengers are entitled to compensation in cases of flight delay, cancellation or denied boarding. And you wish you had known it a couple of years ago when you had to spend endless hours at the airport incurring extra expenses or maybe missed your flight?
Perhaps, it is not too late to fight for your rights and file a claim!
How many years after your delay can you claim flight compensation?
The answer varies depending on your journey - the relevant departure, destination and airline. But bearing in mind you may still have a valid claim and an opportunity to assert your passenger rights and receive what is rightfully yours, it's worth checking.
Although it may seem like a complex, tiresome and time consuming process, don't give up. We are here to support you through it by providing all the necessary information about your rights and even expert help when needed!
Do you want to jump straight to a topic? 
---
---
Your flight delay compensation: time limits vary depending on the legislation.
First and foremost, your air passenger rights in case your flight was cancelled, delayed or you were denied boarding vary in accordance with the legislation applied.
The European Union
For flights departing from the European Union or flights arriving to the EU and operated by a European air carrier you can claim compensation citing EU Regulation 261/2004. This means that you may be eligible for up to EUR 600 unless extraordinary circumstances apply. The time limits for initiating court actions vary between 1 to 10 years after the flight disruption depending on the EU member state.
Yet if you've experienced a flight delay exceeding 3 hours at arrival, you may have a valid claim unless there were extraordinary circumstances (say inclement weather or hidden mechanical issues). Airlines are only liable if the reason for the delay lies within their control (which actually includes cases of technical faults).
Non-EU International flights
On the other hand, for non-EU international flights your rights are protected under the Montreal Convention and the statute of limitation here is 2 years.
Domestic flights
Note that domestic flights within the USA are not covered by the Montreal convention or EC261. However, you may still be eligible for compensation in case of flight disruptions in the USA.
Canadian travellers should check their rights under the recently passed Passenger Bill of Rights in Canada.
What is the time limit for claiming flight delay compensation in the European Union?
Although EC261 covers all flights departing from Europe or arriving to the EU and operated by European airlines, no universal time limits apply. What is more, there are no template letters used for filing your claim.
In case you are unsure and find it hard to establish the reason for your flight delay, you can use our free compensation calculator.
If you've ticked all the boxes above and you believe you are eligible for flight compensation, find out the time limits in your country.
1 year time limit for flight delay compensation
You will only have a year after the disruption to initiate court actions to claim compensation in Belgium and Poland.
Flight compensation claims in Belgium are governed by Belgian law.
For more details regarding the legislation in Poland, consult Article 778 Civil Code and a  Supreme Court decision (Sygn akt III CZP 111/16).
2 years time limit for claiming flight compensation
You have 2 years to file your claim in Croatia, Iceland (Icelandic Aviation Act), Slovakia, Slovenia, Switzerland and the Netherlands (check the Dutch Civil Code (Book 8:1835).
The time limit for undertaking court action in Italy is 2 years and 4 months.
3 years time limit for claiming flight delay compensation
The statute of limitation is 3 years if you decide to undertake proceedings in: Austria, the Czech Republic, Denmark, Estonia, Finland (governed by the Finish Statute of Limitations Act). The same time limit applies in Germany (consult Section 195 of the German Civil Code), Lithuania, Norway, Portugal, Romania, and Sweden.
5 years time limit for flight delay compensation
This is the time limit applicable in Bulgaria, France, Greece, Hungary, Spain and Scotland.
6 years time limit for claiming flight compensation
This is the statute of limitations in Cyprus, Ireland and the United Kingdom (except Scotland).
10 years time limit for claiming flight delay compensation
You have 10 years to file your compensation claim in Luxemburg.
For your convenience we have prepared an alphabetical list of the EU member states and the corresponding time limit for filing compensation claims:
Austria
3 years
Italy
2 years 4 months
Belgium
1 year
Lithuania
3 years
Bulgaria
5 years
Luxemburg
10 years
Croatia
2 years
Norway
3 years
Cyprus
6 years
Poland
1 years
Czech Republic
3 years
Portugal
3 years
Estonia
3 years
Scotland
5 years
Finland
3 years
Slovenia
2 years
France
5 years
Slovakia
2 years
Germany
3 years
Spain
5 years
Greece
5 years
Switzerland
2 years
Hungary
5 years
Sweden
3 years
Iceland
2 years
The Netherlands
2 years
Ireland
6 years
United Kingdom
(except Scotland)
6 years
You can use the varying time limits to your advantage when choosing where to file your flight compensation claim.
Additional Information about your compensation claim under EC261
For international flights within the EU you can file your claim either with the country of origin or the destination country.
Imagine you experienced a long delay during a flight between London and Brussels that happened 3 years ago. In this case it would make sense to initiate proceedings in the UK where the statute of limitations is 6 years. A claim filed in Belgium would not be valid as the time limit there is only 1 year.
Under European law, the origin of the air carrier is also important as it may provide an additional opportunity to assert your rights.
Let us examine an example: Imagine you experienced a long delay on a British Airways flight between Helsinki and Rome five years ago. You may think that the time limit for filing your claim is long passed as it is 3 years in Finland and only 2 years in Italy. Yet the fact that your flight was operated by a UK-based carrier gives you the opportunity to initiate proceedings in the UK where the statute of limitations is 6 years.
Note that if your flight is EU to non-EU state, it is still covered by EC261 but the statute of limitation in the EU departure country applies.
EU Regulation 261 determines the amount of the compensation in relation to the flight distance.
For flights up to 1500 km your compensation is capped at €250,

If your flight length is between 1500 and 3500 km, the amount rises to €400,

A long-haul flight exceeding 3500 km entitles you to a maximum of €600.
Under EU Regulation 261 air passengers are entitled to this compensation for the inconvenience caused to them by the long delay, cancelled flight or missed connection.
In addition to the above, in case of long delays, passengers have the right to Care and assistance. Basically, their food and drink expenses have to be covered by the air carrier. And if their delay extends overnight, the airline has to pay for your accommodation.
On the other hand, if your flight gets cancelled, the airline is required to either:
offer you an alternative flight to your destination, or

reimburse you the full ticket price if you choose not to fly.
Note that you are eligible for compensation in addition to the reimbursement, if the disruption was their fault.
Keep your boarding pass and the booking confirmation letter. All the information needed to file a compensation claim is on your boarding pass, so make sure you hold on to it!
What is the time limit for claiming flight delay compensation for non-EU international flights?
As already mentioned, international air travel is governed by the Montreal Convention signed by 133 parties.
This means that if you experienced a long flight delay during a New York - Shanghai trip, for example, time limits of the Montreal Convention will apply. In other words, you will only have 2 years to file your claim.
Note that if your flight to Shanghai departed from Paris, your statute of limitations is longer. Your departure point gives you the right to start proceedings under EC261 and the time limit in France is 5 years.
Another important note here is that the Montreal Convention entitles you to compensation for damages, i.e. financial loss. Therefore, in case of a long delay, if you incurred additional expenses for food, drink, accommodation, the airline is required to compensate you.
However, unlike EC261, the Montreal convention does not entitle passengers to compensation for the inconvenience caused.
Other rights covered by the Montreal Convention are baggage loss or damage, and injuries during flight, embarking or disembarking from the plane.
Additional Information about non-EU international flights
The compensation under the Montreal Convention is specified in the so called Special Drawing Rights. These are defined by the International Monetary Fund (IMF) and can be converted into national currencies. For each passenger, the air carrier's liability is limited to 4,694 Special Drawing Rights (SDR) which is approximately EUR 5,800.
Note that the limit grows with inflation and is updated every 5 years.
Passengers are also eligible for  up to 1,131 SDRs or about EUR 1,400 for damages (financial loss) caused by the delay, damage or loss of their luggage.
If you want to file for compensation under the Montreal Convention, you have a number of options:
You can initiate proceedings for damages in the home country of the air carrier. For example, if your New York - Shanghai flight was operated by China Airlines, as the airline is registered in Taiwan, you can bring your claim there.

Alternatively, you can file your compensation claim with a court at the place of business where the contract was made.

Your third option is to bring an action for damages before courts at the place of destination of your flight.
The statute of limitations under the Montreal Convention is 2 years. 
This gives you as an air passenger two years from the date of your arrival to collect the necessary documents and file your claim.
Note that in case of an accident, the 2-year period is calculated from the time of scheduled arrival of the aircraft.
---
---